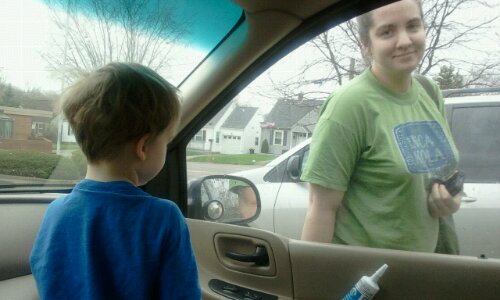 Emmett and I took Lizze to pain management yesterday. Lizze is in to much pain to drive much lately and we would rather not take any chances. She had a regular follow up and med check yesterday. She also talked to them about her leg pain and they said that it was "most likely" fibro related.
The only thing we can do is Max her out on the Lyrica she takes to help manage the pain. That scares me for two reasons. The first is that if/when they do increase her meds she will be sleeping a lot more, at least until she adjusts (if she ever does). The second thing that scares me is the thought of Lyrica no longer working. As she reaches the max dose we will have to find things to either supplement the Lyrica or replace. We tried for YEARS to find something that works. Lyrica was the first and only med that helped her manage the pain.
What do we do if it no longer works? Start over? It took 6 years to get her where she is now, and believe it or not, this is an improvement.

Posted to WordPress via Autism Aware and midNIGHT ROM powered Epic 4G