I know that I sound like I'm beating a dead horse but this is an ongoing issue and we are trying to work through it.
Gavin was so close to a clean slate tonight.  In the morning he would have earned his TV back and he could once again have regular breakfast etc.  However,  he was caught sneaking TV. When Lizze simply questioned him as to what he was doing,  he lost it.
I was upstairs at the time,  getting ready to go walking.  Lizze somehow,  managed to get him upstairs and into his bedroom before I was able to intervene.

She left him in his room freaking out and went to be with the boys downstairs.
As she left the room and went downstairs,  Gavin began screaming "you're dead to me",  over and over again. I got into his room and surprised him.  I immediately wanted to know what he had been shouting.  He denied that he was saying that to Lizze and instead claimed he was saying that to himself.
I shut that down pretty quick,  as it was not only creepy but honestly,  a bit scary.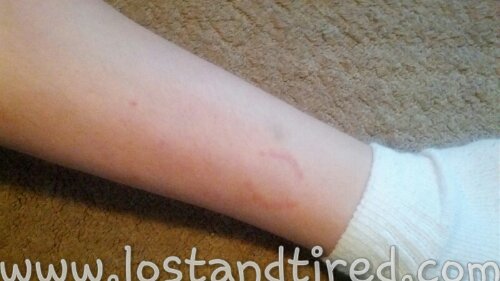 Of course,  the meltdown today was worse than yesterday's.  Gavin assaulted himself again.  He headbutted the floor,  hit/scratched/kicked himself and he even escalated to biting himself.
When he bit his legs,  the thought occurred to me about whether or not you need a tetanus shot if you bite yourself and break the skin? Does anyone know the answer to that?
We have reached a point where I have decided to take a much more aggressive approach with Gavin. Right or wrong, something has to give.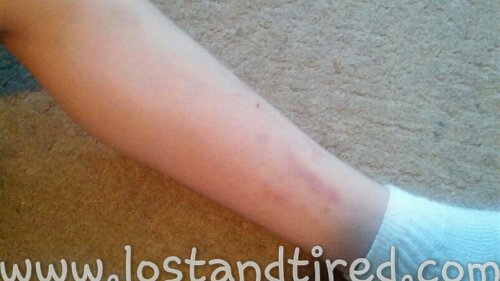 Basically,  I told Gavin,  that I know he's doing this on purpose and that it's going to stop. I told him that the consequences will be much more severe. The next time he behaves this way,  he will lose something that he values from his room.  He'll be able to earn it back by making better choices.
My goal is to make the consequences hurt.  They need to hurt in order to hopefully deter this violent behavior. He cannot be allowed to have control over the family in this way.
If this doesn't work than we are going to have to look at hospitalization.
The problem is that placing your child into some sort of inpatient care is extremely difficult.  It's difficult both emotionally and logistically.
Logistically, there has to new and place that is qualified and has open beds.  Emotionally,  it's extremely difficult and I feel like I have failed Gavin,  even though we are doing it to help him.
Hospitalization takes a great deal of planning and we need to probably start the planning process.
I don't know what else to do…