I haven't written much today.  I'm so beyond overwhelmed that I can barely think. This morning started off bad and continued through those evening. 
I was running late getting Elliott to school today.  It normally only takes a few minutes but apparently there must have been a pretty major water main break that had traffic a bit congested. 
Did I mention I was already late? Cause I was.

After that, Lizze, Emmett and I went to Walmart to go grocery shopping.  After arriving however, we discovered that the store was without power and we would have to drive to the other side of town.
We finally arrived and managed to get all of our shopping done and Emmett was a really big help. 
However, after going through the self checkout and paying for everything, the checkout computer froze and the transaction was in limbo.  Lizze and Emmett went back to the van because Lizze was sick to her stomach once again. 
It literally took 45 minutes to an hour to clear the transaction.  By the time I got back to the van, Emmett was crying and Lizze trying to calm him down.
Not to mention, the frozen food was thawed.
When we got home, I went to work on my world famous chicken noodle soup. I ended up burning the crap out of it and having to throw it away.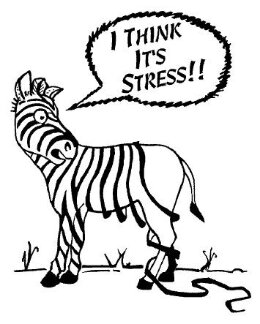 I managed to save the chicken and turn that into bbq chicken for dinner. 
Gavin was finally picked up by Lizze's mom and we sat down to dinner.  Lizze was too sick to eat, Emmett decided that he no longer like bbq chicken and Elliott is on a hunger strike. 
You heard me correctly.  Elliott has declared that he is to sad to eat.  He also said that he will never eat anything, ever again. This is of course, unless we get him a kitten. 
As you can imagine, I'm a Daddy on the edge right now.  I'm trying to decide if I should jump or climb back in the window. 
Either option holds appeal for me at the moment. 
Today has gone so badly that I would swear it was a Monday.