It never ever fails that we are always scrambling to get things done at the very last possible minute. This year is more exception.
I always promise myself that I'll do better next year and I end up breaking my promise to myself, year in and year out.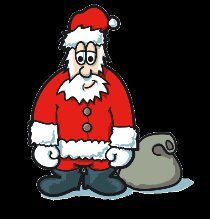 I think I just get too distracted with everything else going on and there's always something more important at the moment that needs to be done first. It's stressful and exhausting…..
Once again we find ourselves scrambling at the last minute to finish preparations for Santa Clause.
Are you ready for Santa Clauses arrival?