I just returned from the store and was reminded of just how challenging having a child with #Autism and food allergies is. 
Elliott, my 6 year old prince with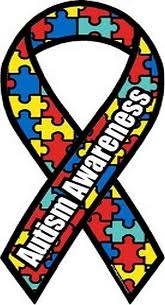 aspergers, has been diagnosed with tree nut allergies.  This has thrown our grocery shopping into a tailspin.
Elliott was a picky eater before the allergies were discovered.  He has a host of sensory issues and is very sensitive to things like color, taste, smell and texture.  We have now had to eliminate a huge amount of things that he would actually eat because they contain ingredients that that pose a serious health hazard. 
Getting Elliott to eat now is like trying to get our dogs to do chores around the house, a pipe dream.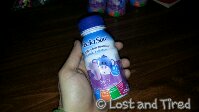 We have to give him PediaSure every day now.  This hasn't been a positive experience thus far.  For starters, he doesn't like them.  That's a problem because he won't finish all the time. 
Each one of these little 8 oz nutritional shakes costs about $2 each. 
These have really put a hurtin' on our grocery budget.  When he doesn't finish them, it's kinda like insult to injury.  Does that make sense?
As I'm sure many of you can relate to, getting a child with autism and or sensory related issues to eat can be a challenge on the best of days.  It's even worse with both hands tied behind your back. 
Elliott is very high functioning but has crippling anxiety and depression.
He's lost a great deal of control over his life recently.  It's hard to know what is what with him. 
All I can say is this. 
If I made the rules, when a child is diagnosed with autism, they get an automatic pass on things like food allergies, sensory issues and other metabolic or health related issues.
If only I made the rules………..