Have you ever experienced what it feels like to have your hope shattered? Sometimes, when things are so bad, I cling to this light I see at the end of the tunnel. It gives me hope that there could be something positive around the corner.
However, sometimes that light at the end of the tunnel turns out to be a train.
Today was one of those days and I got head of by a freight train.

I heard back from Akron Children's Hospital today and it didn't go the way I had been hoping, praying and needing it to go.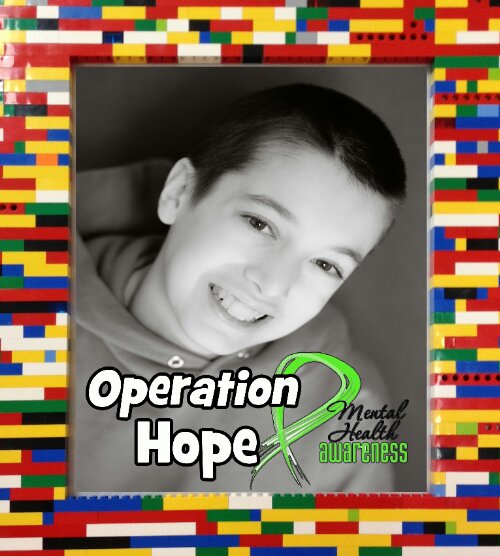 Despite all that has been going on,  we had this flicker of hope that Gavin would be seen by Dr.  Cohen, the mitochondrial specialist at Akron Children's Hospital and we could fix what's going on.
Unfortunately, we won't have that opportunity because Dr. Cohen can't help us.  As it turns out, as medical science has advanced, genetic testing has become the preferred method of diagnosing mitochondrial disease. It used to require and in some cases still does, a skin or muscle biopsy. 
The woman on the other end of the phone was very patient with me as I basically fell apart and would take no for an answer at first. 
When I heard that Dr.  Cohen wouldn't see Gavin, I felt the last stronghold of hope left in me was finally overrun and destroyed by despair.
However, upon listening to what she had to say, she was right.  I wish things were different but she was right. 
The thing with mitochondrial disease is that in most cases, even if it's identified, all you can do is treat the symptoms. There's no cure. If mitochondrial disease was behind say, Gavin autonomic issues, there wouldn't be anything we could do about it,  except what is already being done. 
Basically, we're better of seeing the genetics department at the Cleveland Clinic because they would be running the exact same tests and the doctor was hand picked by Dr. Cohen so he's top notch.
However, the other kick in the gut comes from the fact that as of 2013, medicaid, which Gavin has because he's on disability, no longer covers genetic testing in Ohio. 
For those that don't know, genetic testing is extremely expensive and not something most people could afford out of pocket. 
The other issue is that further genetic testing might be a moot point because Gavin has already had extensive genetic testing done and everything has come back normal.  He had a chromosomal microarray done last year at the Cleveland Clinic as well as multiple skin biopsies and nothing was found. 
I had this fantasy that we would get in to see Dr. Cohen and he would be our real life Dr. House.
He would uncover the secret behind Gavin's mysterious health problems and we could treat it, or at least know the name of what he was battling. 
That was what kept me going and now it's gone.  Although truthfully, it was never really there, and even if it was, as it turns out, it wouldn't have been what he needed anyway. 
Regardless, this still feels like a decisive blow and a major setback.
I have no idea what we do next or where we go from here.  There are only one or two other hospitals in the country that are of the caliber of the Cleveland Clinic.  They would be the Mayo Clinic and John Hopkins. Both of these are out of state and Gavin would never survive the flight or the drive, assuming they could even help him.
If you listen closely, you can hear the sound of hope being shattered.

This site is managed via WordPress for Android, courtesy of the @SamsungMobileUS Galaxy Note 2 by @Tmobile. Please forgive any typos as autocorrect HATES me. 😉
Check out my #Autism Awareness Store to find really cool and unique #Autism Awareness Clothing and Accessories, designed by me. 😉
For more ways to help the Lost and Tired family, please visit Help the Lost and Tired Family.