I got home a little while ago from our most recent wraparound meeting.  For those new, wraparound is basically a meeting with reps from various agencies.  They help families connect with services and sometimes even problem solve.
We have one of these meeting every couple of weeks.
Honestly, they been able to connect us to a few things that will help to prolong Gavin's stay with his Grandparents. 

I'm starting to feel though that wraparound may have run its course.  I don't know how much more they are going to be able to help.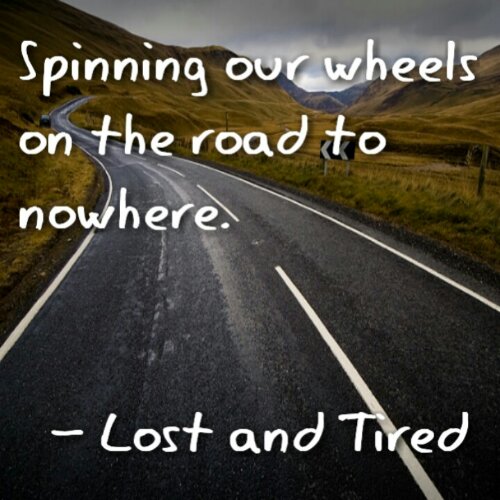 Our situation with Gavin's mental, physical and emotional health is very, very unique.  Everything about Gavin is also extremely complex as well as uncommon.  It's for these reasons and a few others, that this entire situation is such a mess.
In my experience, most agencies can be of great benefit to people that tend to fall into a certain category.
If you fall outside of that category, things become more difficult. 
It's not like they don't want to help, because I know they do. The problem is that we don't even fall into a grey area.  Our situation is so outside of what most people will have experienced that no one knows what to do. 
There have been plenty of times what where we have to really work to convince someone that we aren't just making this stuff up.  Everything is backed up by medical records but I think it's human nature to not want to believe that all of these things can happen to one child or one family.
Even when we do get everyone on the same page,  we're very often on the outside of what they are able to help with. 
Today's wraparound meeting was about trying to figure out what to do for this coming summer and how to consolidate his medical records.
I can handle the medical records, that's not really a problem.. Right now it's just finding the time and energy to compile everything into something that will be of benefit.
As far as this summer is concerned, we're sorta on the outside once again. 
There are literally tons of options if  Gavin didn't have the health issues. Camps and things like that are a no go because of his health.  There are local things like Kids college where he could go and basically take some really cool classes. This is something that we are going to check into. 
However, my concern is that when we have to disclose any health related problems, and we will, that it's going to shut a great many doors. 
I can't blame them for that because who wants the liability or to take on a kid that is medically fragile and have something happen……
I'm really overwhelmed at the moment and I'm not sure what we are going to do.  This whole process is tedious and difficult.  It feels like we are just spinning our wheels anymore. 
It feels like we're on the road to nowhere….

This site is managed via WordPress for Android, courtesy of the @SamsungMobileUS Galaxy Note 2 by @Tmobile. Please forgive any typos as autocorrect HATES me. 😉
Check out my #Autism Awareness Store to find really cool and unique #Autism Awareness Clothing and Accessories, designed by me. 😉
For more ways to help the Lost and Tired family, please visit Help the Lost and Tired Family.