I mentioned earlier that Lizze was having a really bad pain day.  Early this morning, the boys were doing pretty well.  Unfortunately, things have changed since my last post, at least as far as Gavin's concerned.
Gavin was being inappropriate with his brothers and broke a major, major rule.  This rule revolves around Gavin making physical contact, outside of handshakes and high fives. 
This rule was put in place by Dr. Patti and so it's a necessary evil.

It's designed to protect the boys and anyone else that Gavin may come in contact with.  As Gavin has issues with boundary issues and impulse control challenges, this rule must be followed. 
As a reader, you may think this is mean or cruel but I assure you, I hate it as well and it's necessary evil.
Because Gavin has a past history of inappropriate physical contact with people in general, including his brothers, we have to very closely monitor there interactions. 
Today, he and Elliott were on his bed, under his blanket.
Gavin claims that they were hiding from Emmett.  Nothing happened but the fact that he did this is a major violation and one that will need to be dealt with. 
This will be the topic of our appointment with Dr. Patti tonight. 
The day is continuing to unravel as the car was acting up again this morning and we had to subsequently cancel OT today for the boys.  This isn't a huge deal but it does disrupt our routine.
Hopefully, all will be well this evening for our appointment with Dr. Patti. She's literally just down the street and if we lived in a better area, we could walk.
This is going to be a rough day and one of those that I swear the clocks are moving backwards.
We need to implement some more safety and boundary related rules and guidelines.  I'll let you know how everything goes tonight, after we have this very awkward conversation with Gavin.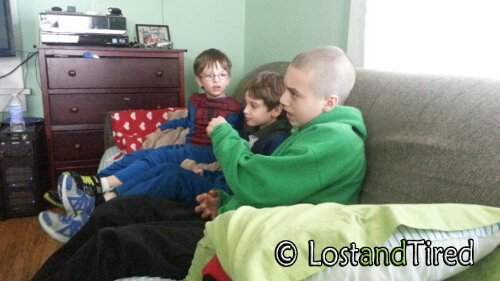 This site is managed almost exclusively via WordPress for Android. Please forgive any typos as autocorrect HATES me. 😉
Visit the My Autism Help Forums
To reach me via email, please Contact Me