This was the first week that Gavin has Language Arts homework that we needed to sign, since his IEP meeting last week.
In order for us to keep a level of accountability and consistency, we decided that all of his homework needed to be signed. This insures that we know he has homework and his teachers know that we've seen his homework.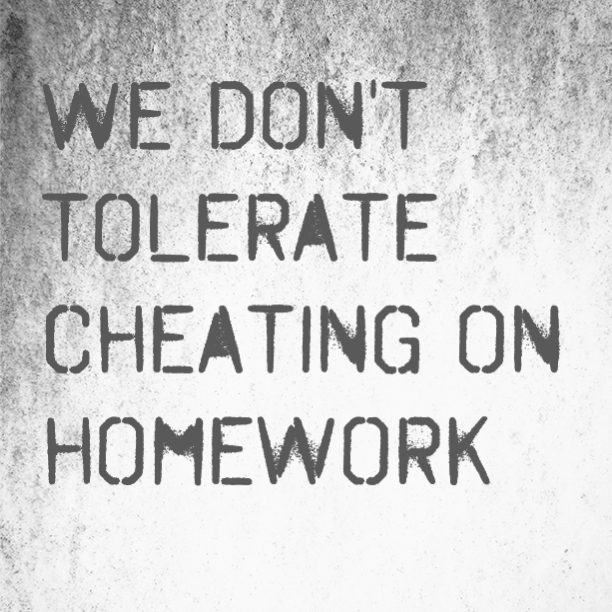 This removes any wiggle room and the ability for Gavin to continue lying to us about the existence of his homework in the first place.
Last night he told us that his Language Arts homework needed to be checked and signed.
He happened to hand it to Lizze and she looked over it and discovered that Gavin had, for all intents and purposes, cheated.
He was supposed to make up sentences using his vocabulary words. This isn't the first time he's had to do this and while his sentences have never really been really great, they were original.
This time however, he plagiarized. He looked the words up in the dictionary and copied the sentences directly from the examples in the dictionary.
When we realized what he had done, we questioned him about it.
At first he denied it and then he got really upset because we caught him. Truthfully, I don't think he would have gotten very far if we hadn't caught it.
He said that he did it because it was easier than doing the work himself. O_o
When we drove him to school this morning, Lizze walked him in and met with his teacher… This is going to be dealt with and we told her that we wanted him to take responsibility for this. She even told us that this has been a problem in the past with other students so Gavin knew that this was wrong and chose to do it anyway…….
Hopefully, taking the consequences will teach him a lesson…..
This site is managed almost exclusively from my Samsung Galaxy Note 3. Please forgive any typos as auto-correct HATES me. 😉
Update: If you like this post, check out these as well. Click —–> Here <—– for my Top Posts.
Visit the My Autism Help Forums
To reach me via email, please Contact Me