We just discovered that Gavin's lost over 10 pounds in recent weeks. Gavin's down to about 117 pounds from almost 130 pounds in the last 5 or 6 weeks. 
It's really hard to notice this unless we are actually weighing him frequently. 
Gavin always wears long sleeves and pants, regardless of how hot it is outside.  We had stopped weighing him all the time because he was no longer losing weight and had actually gain weight, topping out around 130 pounds. 

With everything going on behaviorally, this slipped through the cracks and I feel really bad about that.  This has got me really on edge as well because there's no obvious cause….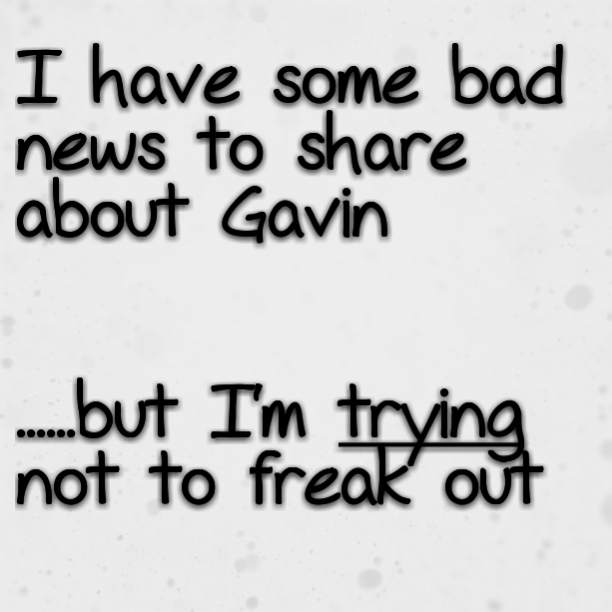 Gavin's eating tons and he's still losing weight. 
It's always something and it's never good.  Last Friday, Dr. Moodley expressed concern about how much muscle he's lost since he was last seen. 
Again, Gavin's very, very thin. He's thin even when he had his weight up.
I'm not sure what we do from here but I would think a trip to his gastroenterologist at the Cleveland Clinic.  That's probably the first place we should go.  All his blood work has checked out okay so we need to look deeper. 
We'll just have to add that to the list of trips we have to make to (but can't afford) Cleveland. 
Now that we are aware of the problem, we have to get this checked out and resolved ASAP. I'm going to try not to freak out about this until we have reason to.
Right now he's just losing weight again…
This site is managed almost exclusively from my Samsung Galaxy Note 3. Please forgive any typos as auto-correct HATES me. 😉
Update: If you like this post, check out these as well. Click —–> Here <—– for my Top Posts.
Visit the My Autism Help Forums
To reach me via email, please Contact Me