I thought I would do things a little differently this month and hopefully moving forward.
As The Autism Dad Blog and The My Autism Help Forums continue to grow, I need help keeping up with the costs of maintaining the server.
This month will see an increase in monthly fees as a result of having to add more storage capacity.
The monthly server fee will be around $150/month moving forward.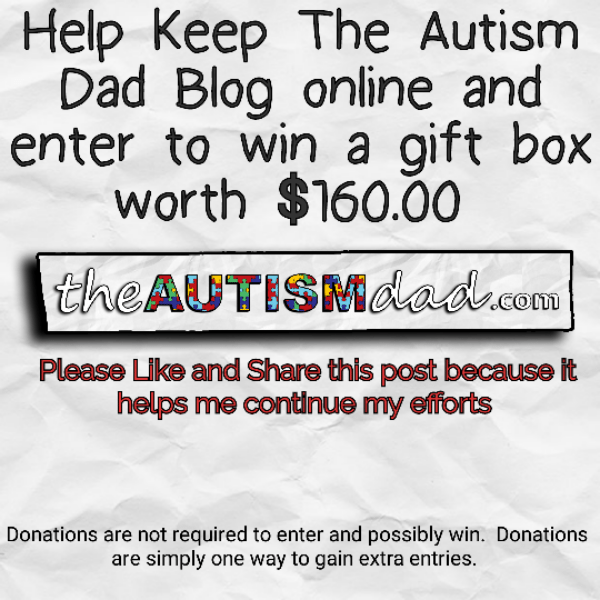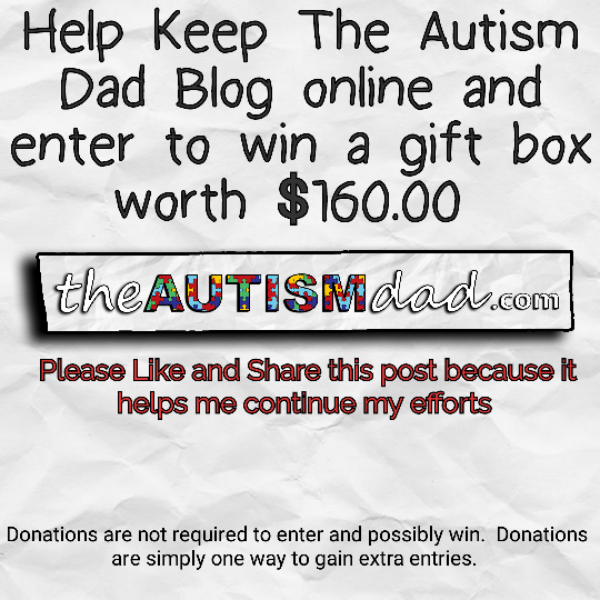 I'm hosting a giveaway for my readers and while donating isn't required to enter, you can earn lots of extra entries by making a donation of at least $1 or more.
The total value of the giveaway is roughly $160.00 and that's about what I need to bring in by the end of the campaign.
My mission is always to help my readers but in order to do that, I have to keep the lights on, so to speak. Since I'm unable to cover these fee's out of pocket, at least for now, I have to raise funds somehow.  I thought this would be a good way to do just that, while giving back to my readers at the same time.
Unfortunately, this is only available to the continental United States and Canada. Shipping outside of that is not something I can't do and I'm sorry.
Below you can see everything that's included in this month's gift box giveaway. These are all things that have been acquired as a direct result of this blog.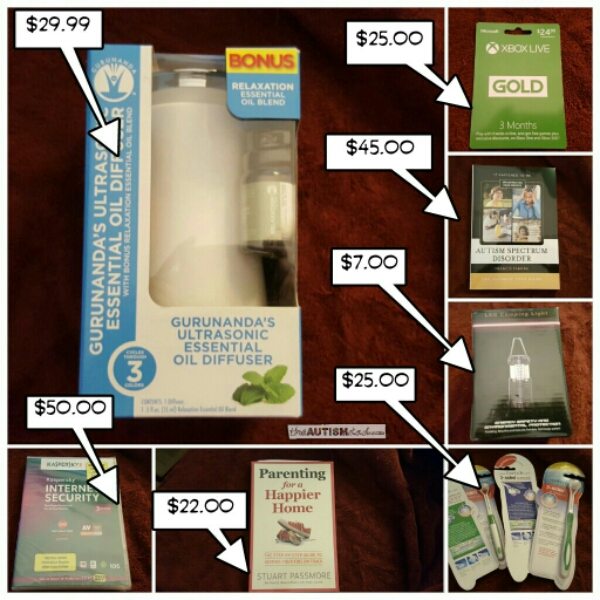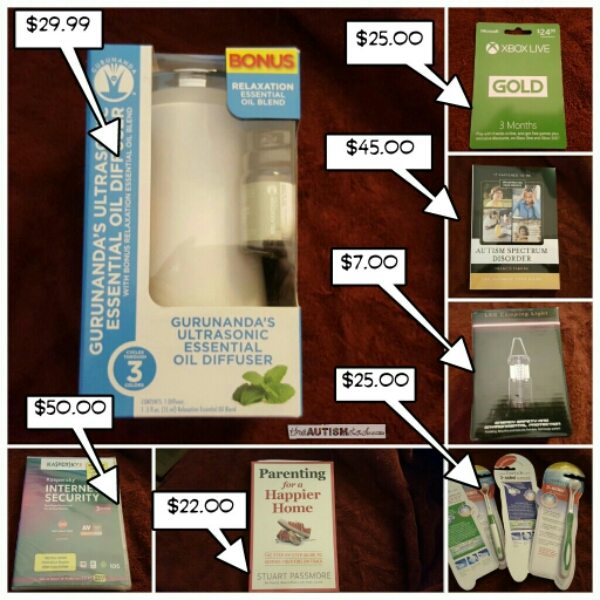 The gift box includes the following:
Gurunada's Ultrasonic Essential Oils Diffuser
A 3 month subscription to Xbox Live
Autism Spectrum Disorder (The Ultimate Teen Guide) by Francis Tabone
Mini LED camping light
Three sided toothbrushes (2 adult and 2 child) by Dental3x
Parenting for a Happier Home by Stuart Passmore
Subscription to Kaspersky Internet Security for up to 3 devices
This is not a sponsored giveaway.
Terms and Conditions: This contest is only for residents of the continental United States and Canada.  Void where prohibited and you must be 18 years of age to enter.
I will email the winner at the auctions conclusion and the winner has 48 hours to reply with preferred shipping address. I reserve the right to select a new winner after 48 hours.