I'm really excited to announce a special giveaway, sponsored by my awesome friends at Nokia Health. Nokia Health is the creator of amazing health care products that help people better manage and improve their health. I've been using their products to help monitor and manage the health issues my kids have. I have also been using the BPM+, Steel (now the Steel HR) and the Body Cardio scale to help with my weight loss journey.
I love Nokia Health. I don't know if you picked up on that or not.☺
Myself and a friend at Nokia Health were talking the other day. We thought it would be awesome to put together a giveaway that will help one of my readers to better monitor and manage their own health.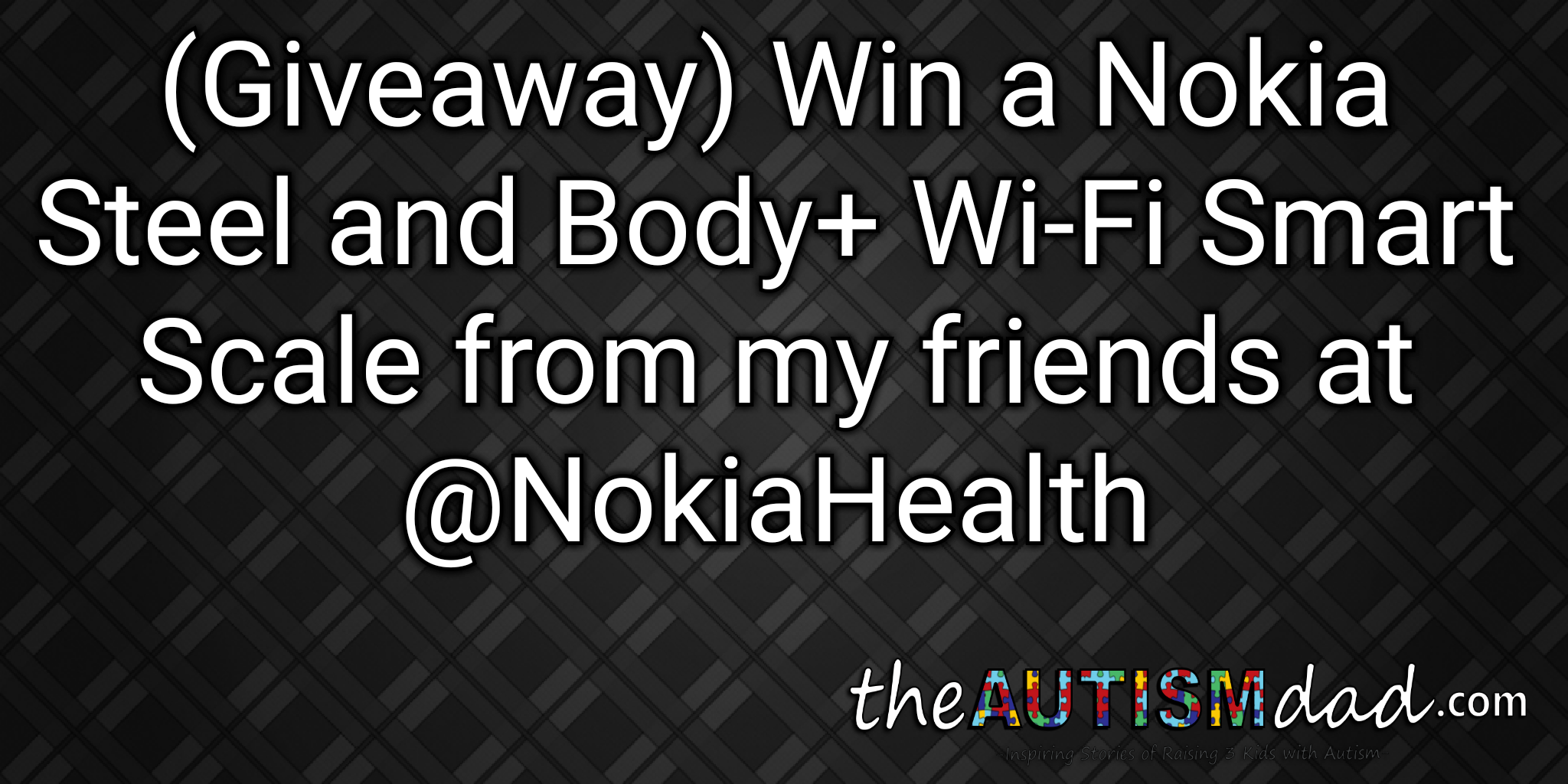 I've said this a million times but I say it again. It's so important that we, as Autism parents, take care of ourselves. I'm working hard to take better care of myself, even though I don't always do so well. My hope is that you will benefit from the Steel and the Body+. Sometimes all we need is a little motivation and having cool tech that is designed to help you improve your health, is a good start. ☺
With all that being said……
I'm pleased to announce that we are giving away a brand new Nokia Steel Sleep and Activity Tracker Watch (in black). We aren't stopping there either. We're also including a Body+ smart wifi scale (in black) as well.
The Nokia Steel is valued at $129.99
The Nokia Body+ is valued at $99.99
Nokia Steel
Nokia Body+