I'm always being asked by my readers, how they can get started with their own blog. Blogging has been a godsend for me over the years. Blogging helps me to maintain my sanity, while neck deep in the world of Autism Parenting. I think that blogging is a healthy and constructive outlet that not only the person writing but also their readers.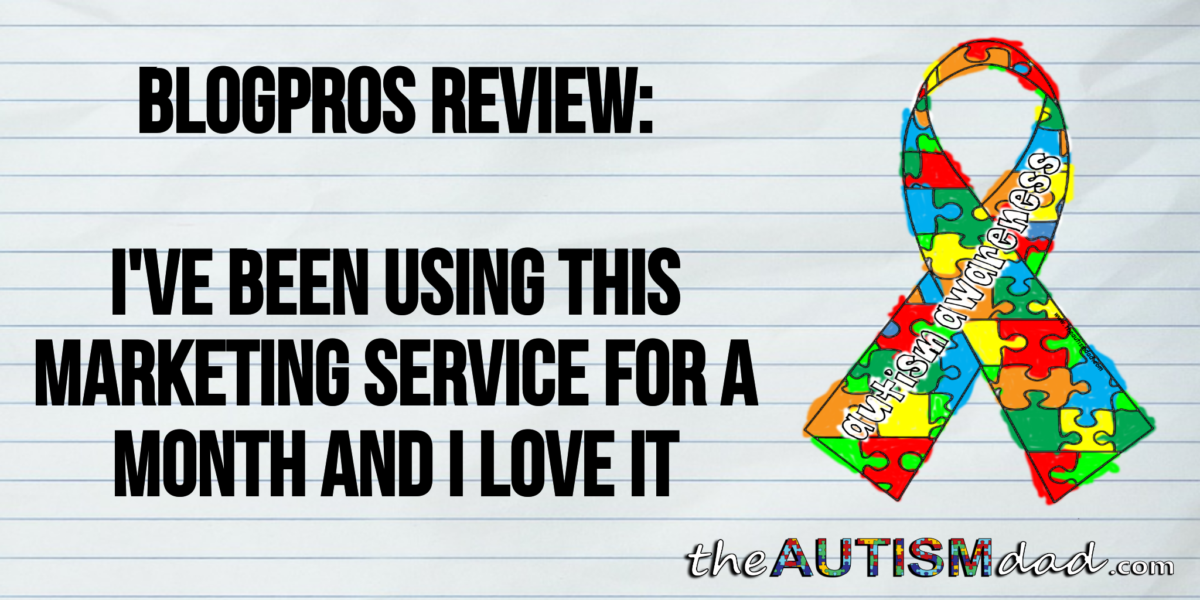 Getting started is the easy part because WordPress is straightforward and the writing comes from the heart.
The difficult and often frustrating part of blogging is building an audience. Building an audience takes time, patience and some knowledge of social media. Growth takes time and requires work.
This is where Blogpros can help.
Blogpros pulls your blog posts via RSS feed and shares them with people on social media, who are likely to find your post or article of interest. These people are then free to share it as well and your content can spread across social media in a more organic way. This is NOT the same thing as buying Likes or Re-Tweets. This is basically a social media team that is dedicated to helping you grow your audience, build traffic to your site and gain a social media presence.
Below is a great description of how the service works.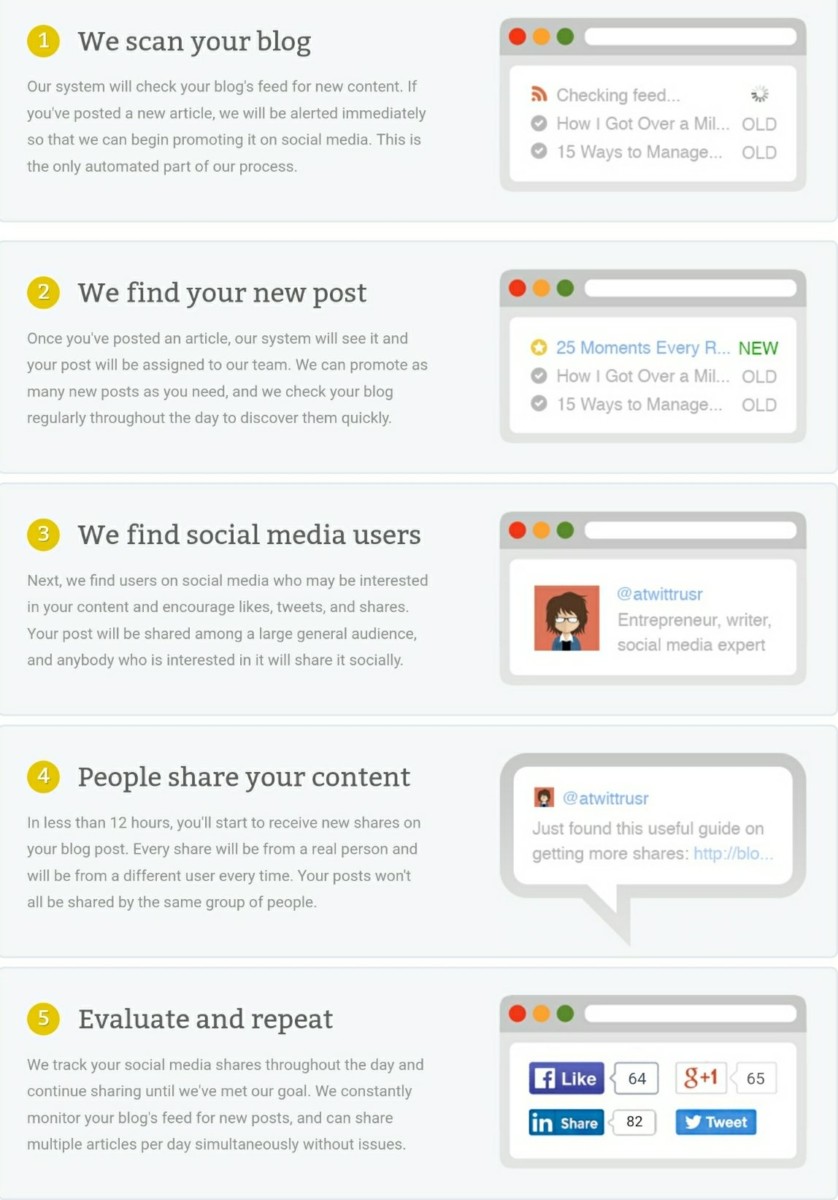 You don't need to be a beginner to take advantage of this service either.
As many of you know, I've been writing for over a decade now. I've also built a significant social media presence as well. I'm verified on both Twitter and Facebook, which is something of an accomplishment because they don't just hand those verifications out to anyone.
This following is a unique situation but it's also a real-life situation that Blogpros helped me to get through. Again, this may sound weird but it is/was a major problem.
I recently found myself in a position where an internet stalker had created a major problem for me. They had begun reporting everything I published to Facebook as SPAM or offensive content. These posts were then automatically removed and the URL to my blog was even banned a few times. This was crippling for me because Facebook is a huge part of my network and I was essentially locked out. I had to appeal every report this person submitted and Facebook would restore everything because I hadn't violated any rules or guidelines. Unfortunately, that isn't always a quick process and there were days on end that I was unable to share my content on Facebook because this person would automatically report it.
I was frustrated and demoralized because I've worked so hard to build what I have and one malicious person was able to essentially shut me down on Facebook.
That's actually when I first came across Blogpros. I began researching other ways to help network my content and I stumbled across the Blogpros website. I signed up for the free trial and once they had begun pulling my content, I was once again able to reach people on Facebook. This has helped me to overcome the hit I took when I stopped sharing my work on my personal Facebook timeline and The Autism Dad page.
I began seeing my Likes and Shares returning, as my counts were climbing. I was also able to check my dashboard on blogpros.com and see the status of each post.


In fact, I like this service so much, I've personally stopped posting on Facebook for the most part and simply let Blogpros do it for me. This has allowed me to bypass my stalker and still have my content seen by my readers. They've also done a great job of helping me market on Twitter, LinkedIn and Google+ as well.
I fully intend on maintaining this service because it helps me to reach my Autism and Special Needs families, without interruption. It's also helping me to connect with new ones as well.
Blogging on a professional level is very time-consuming. This blog is how I not only help the community, but it also helps me provide for my own special needs family as well. Being able to focus more on my content and less on my marketing means more time with my family.
I highly recommend giving Blogpros a try for thirty days. It's a free trial and if you don't like it, simply cancel.
Check out Blogpros and sign up for a free trial. I don't get anything if you sign up, so there's no motivation for me to suggest it.