Subscribe via your favorite app by clicking a button. 🙂
I'm really excited about this particular episode because you get to meet my family in a way you haven't before. You've seen pictures, occasional video clips, and I've written countless times about my amazing family but you've never been able to listen to an actual conversation. I thought it would be really cool to spend some time interviewing Lizze and the boys. It's additional insight into our family and helps you get to know everyone a little better. 🙂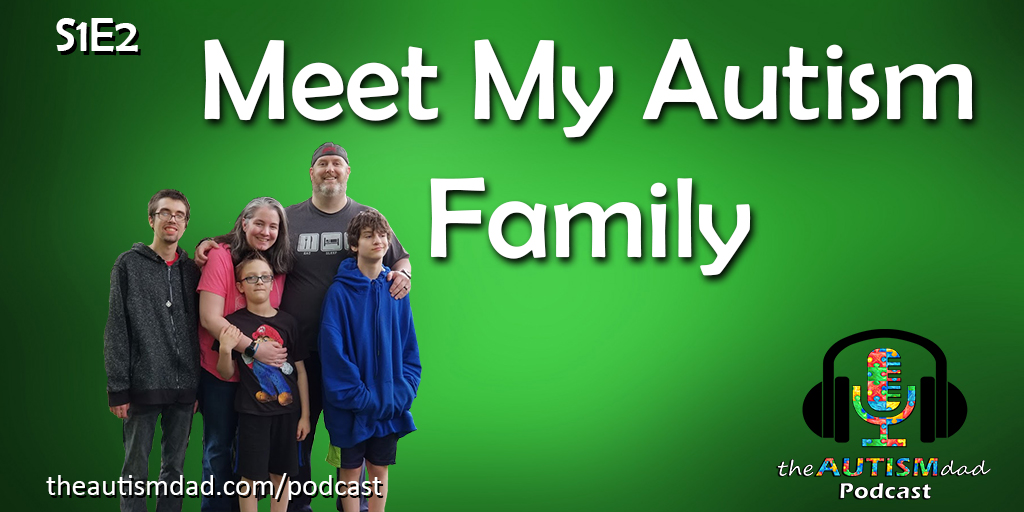 Insight, context, and perspective are all very important parts of understanding. Autism and Special Needs parenting is hard enough to understand without these three key parts.
My hope is that this will help you to better understand my family and then apply that towards a family in your life. My wife and kids are the driving force behind everything I do.
I hope you enjoy this episode and be sure to subscribe to the podcast via your favorite app. Each listen helps to support both my family and my efforts, as well as raising awareness for Autism and Special Needs families everywhere.
Subscribe via your favorite app by clicking a button. 🙂