(S3E3) My guest this week is Alison Singer, President of the Autism Science Foundation. Alison is an amazing human being and I'm honored to have her on the pod today. She shares some personal stories about Autism in her life that has given me some much-needed perspective. We also discuss many important things impacting the Autism community today, from research and early intervention to building a better future and the importance of genetic testing.
You'll learn all about the Autism Science Foundation and all of the amazing things they do for the Autism community.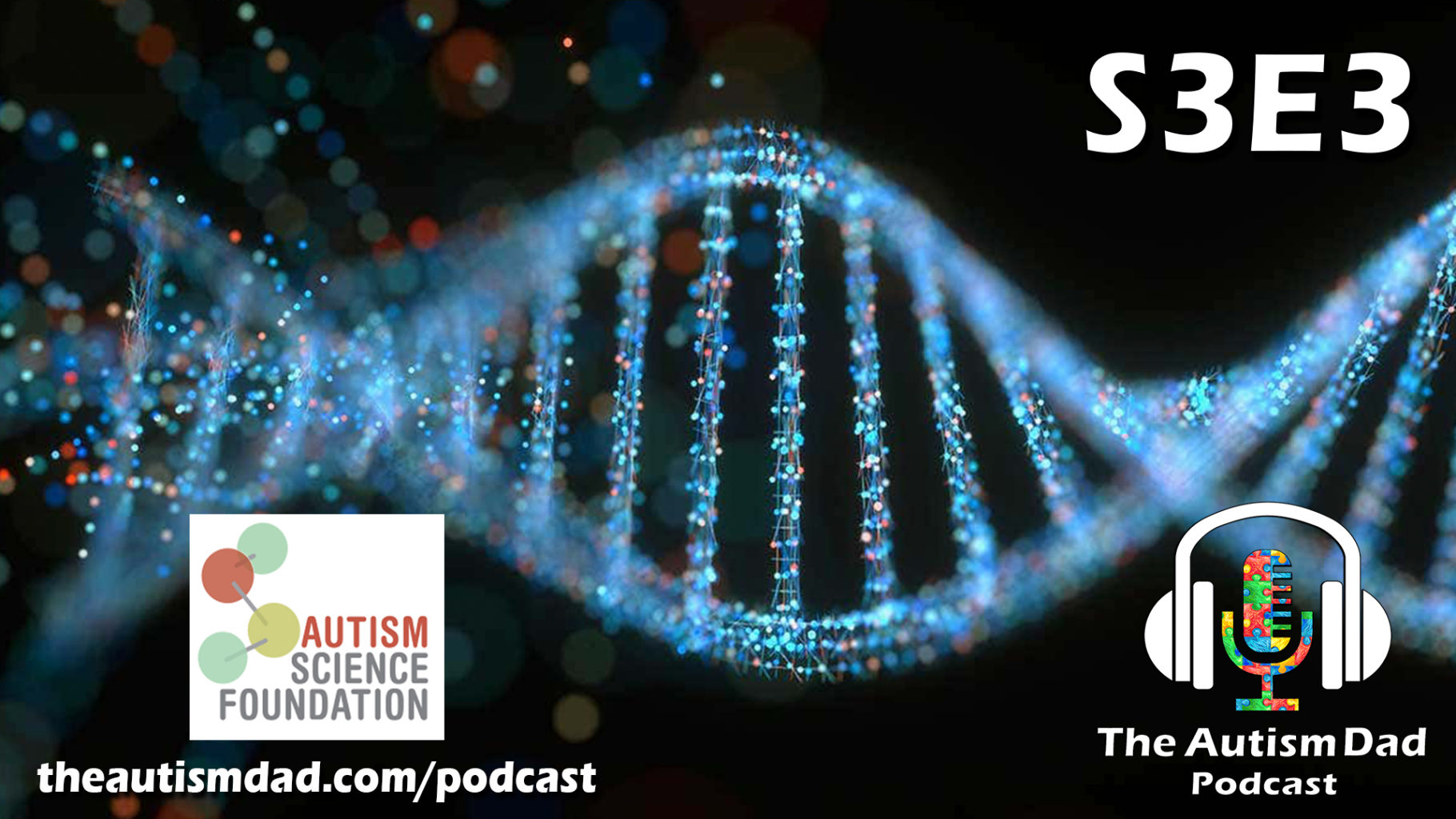 Alison's Bio:
Alison Singer is Co-Founder and President of the Autism Science Foundation, a non-profit organization dedicated to funding innovative autism research and supporting the needs of people with autism. As the mother of a 22-year-old daughter with autism and legal guardian of her older brother with autism, she is a natural advocate. Singer served on the federal Interagency Autism Coordinating Committee (IACC) for 12 years, where she chaired the Safety and Housing Workgroups and served on the subcommittee responsible for writing an annual strategic plan to guide federal spending for autism research.

She currently serves on the executive boards of the Yale Child Study Center, the Seaver Autism Center at the Icahn School of Medicine at Mount Sinai, the Marcus Autism Center at Emory University, and the University of North Carolina Autism Research Center, as well as on the external advisory board of the CDC's Center for Developmental Disabilities, and the New York State Immunization Advisory Committee. In addition, Singer serves on the board of directors of the International Society for Autism Research (INSAR) and chairs the INSAR Communications Committee. In 2012, the American Academy of Pediatrics named her an "autism champion." In 2017 she received the INSAR "Outstanding Research Advocate" award and in 2018 she received the New York Families for Autistic Children Research Advocacy Award.
Prior to founding the Autism Science Foundation in 2009, she served as executive vice president of Autism Speaks and as a vice president at NBC. She graduated magna cum laude from Yale University with a B.A. in Economics and has an MBA from Harvard Business School. In 2018 she was elected to serve on the Board of Education of the Scarsdale Union Free Public School district. In her free time, she enjoys crossfit, kickboxing, and judging high school debate tournaments.
You can find Alison Singer:
Website: https://autismsciencefoundation.org/
Twitter: https://twitter.com/alisonsinger
Support The Autism Science Foundation
You can find me: theautismdad.com
Twitter: https://twitter.com/theautismdad
This episode is sponsored by Mightier. Mightier is an amazing program out of Harvard Medical and Boston Children's. It uses video games to teach kids to emotionally self-regulate. Visit theautismdad.com/mightier and find out more information, including how to get a free 30 day trial.
This episode is brought to you by Probably Genetic. Probably Genetics is helping me with my oldest, who suffers from multiple rare genetic diseases. Probably Genetic is helping me to find the answers to questions that have long gone unanswered. Probably Genetic specializes in identifying rare genetic diseases that often go undiagnosed, especially in children already diagnosed with Autism. They are on a mission to make full genetic sequencing accessible to those who need it. They significantly reduced the cost and drastically reduced the wait time as well. If you are one of the countless people in need of genetic testing, please visit probablygenetic.com to find out more and use the discount code "theautismdad100" to get $100 off. If you already had a whole exome or whole genome test done but didn't get an answer, they can re-analyze your existing data. If you don't have the data available, they'll help you get it from your lab free of charge. You can join their re-analysis waitlist at https://www.probablygenetic.com/waitlist.html."
This episode is brought to you by AngelSense. Wandering is a huge problem in the Autism community and it's reached epidemic levels. AngelSense is working to save the lives of Autistic kids who wander, by empowering parents with GPS tracking tools that help them to immediately intervene should an episode of elopement occur. Visit angelsense.com for more information.
This episode is sponsored by ND Renegade. ND Renegade is a clothing and apparel brand that celebrates neurodiversity. These are not your typical autism puzzle piece tees, their designs are contemporary and cool. They've got NeuroCool tees, Kickass Autism Mom tees, Rock 'n Roll and motorcycle themed tees. You can check out ND Renegade at ndrenegade.com, and for my listeners, they are kindly giving a discount code for 20% off. Use code 'theautismdad' at checkout to receive 20% off your entire order. Grab a neurodiversity tee today.