As you know, or maybe you don't, my boys and I were invited to stay at the DoubleTree by Hilton Orlando at SeaWorld recently. They are one of the very first hotels in the country to become Autism Certified.
Our mission was to honestly evaluate their Autism-friendly accommodations and experience what it's like to visit a truly inclusive hotel.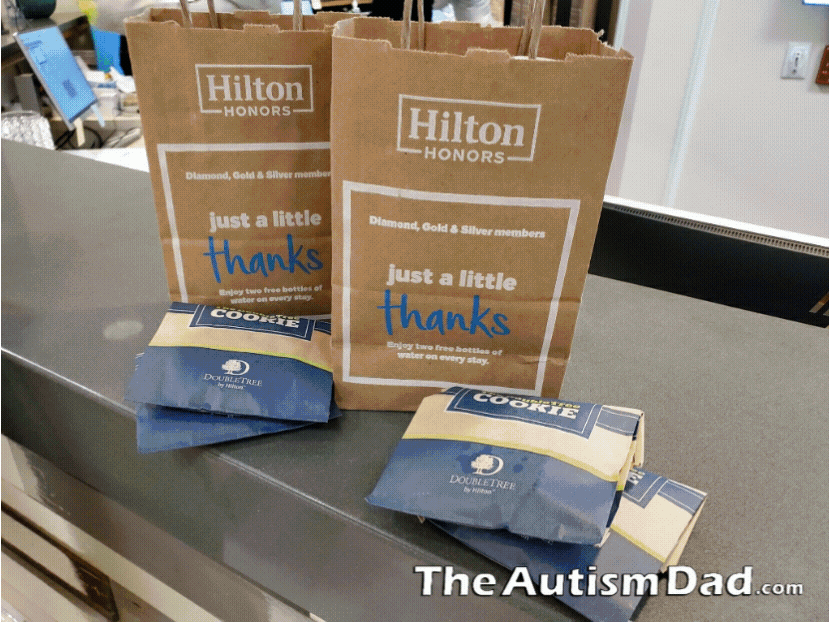 In this episode, I sit down with David, Laura, and Ana to talk about what it means to be Autism Certified. We have a conversation about what families can expect when they visit and what makes DoubleTree different than most other hotels in the country.

My kids and I almost never travel. In fact, this is only our second vacation in almost 20 years, the first being Gavin's wish trip a few years ago. This was a massive undertaking on my part and I want to thank everyone who helped make this trip possible. ☺
We're home now and I want to share our experience with you, while it's fresh in my mind.
THIS POST WILL BE UPDATE SOON WITH MORE DETAILS
You can find DoubleTree:
Website: DoubleTree
Twitter: @DTResortOrlando
You can find me: theautismdad.com
Twitter: https://twitter.com/theautismdad
This episode is sponsored by Mightier. Mightier is an amazing program out of Harvard Medical and Boston Children's. It uses video games to teach kids to emotionally self-regulate. Visit theautismdad.com/mightier and find out more information, including how to get a free 30-day trial.
This episode is brought to you by Probably Genetic. Probably Genetics is helping me with my oldest, who suffers from multiple rare genetic diseases. Probably Genetic is helping me to find the answers to questions that have long gone unanswered. Probably Genetic specializes in identifying rare genetic diseases that often go undiagnosed, especially in children already diagnosed with Autism. They are on a mission to make full genetic sequencing accessible to those who need it. They significantly reduced the cost and drastically reduced the wait time as well. If you are one of the countless people in need of genetic testing, please visit probablygenetic.com to find out more and use the discount code "theautismdad400" to get $400 off. If you already had a whole exome or whole genome test done but didn't get an answer, they can re-analyze your existing data. If you don't have the data available, they'll help you get it from your lab free of charge. You can join their re-analysis waitlist at https://www.probablygenetic.com/waitlist.html."
This episode is brought to you by AngelSense. Wandering is a huge problem in the Autism community and it's reached epidemic levels. AngelSense is working to save the lives of Autistic kids who wander, by empowering parents with GPS tracking tools that help them to immediately intervene should an episode of elopement occur. Visit angelsense.com for more information.