This is a very special episode and one that's very near and dear to my heart. While on our recent trip to Orlando, I had a chance to sit down for a face to face interview with Kate Mazelin, Marketing Director of Give Kids The World.
Give Kids The World is an amazing place where kids with terminal, life-threatening or serious health conditions, along with their families, can spend time, make memories and find hope.
Mine is one such family and we spent a week at Give Kids The World in 2017, when my oldest son has his wish granted.

Kate and I had an emotional discussion about what makes GKTW so special, why they do what they do and how they changed my family's life.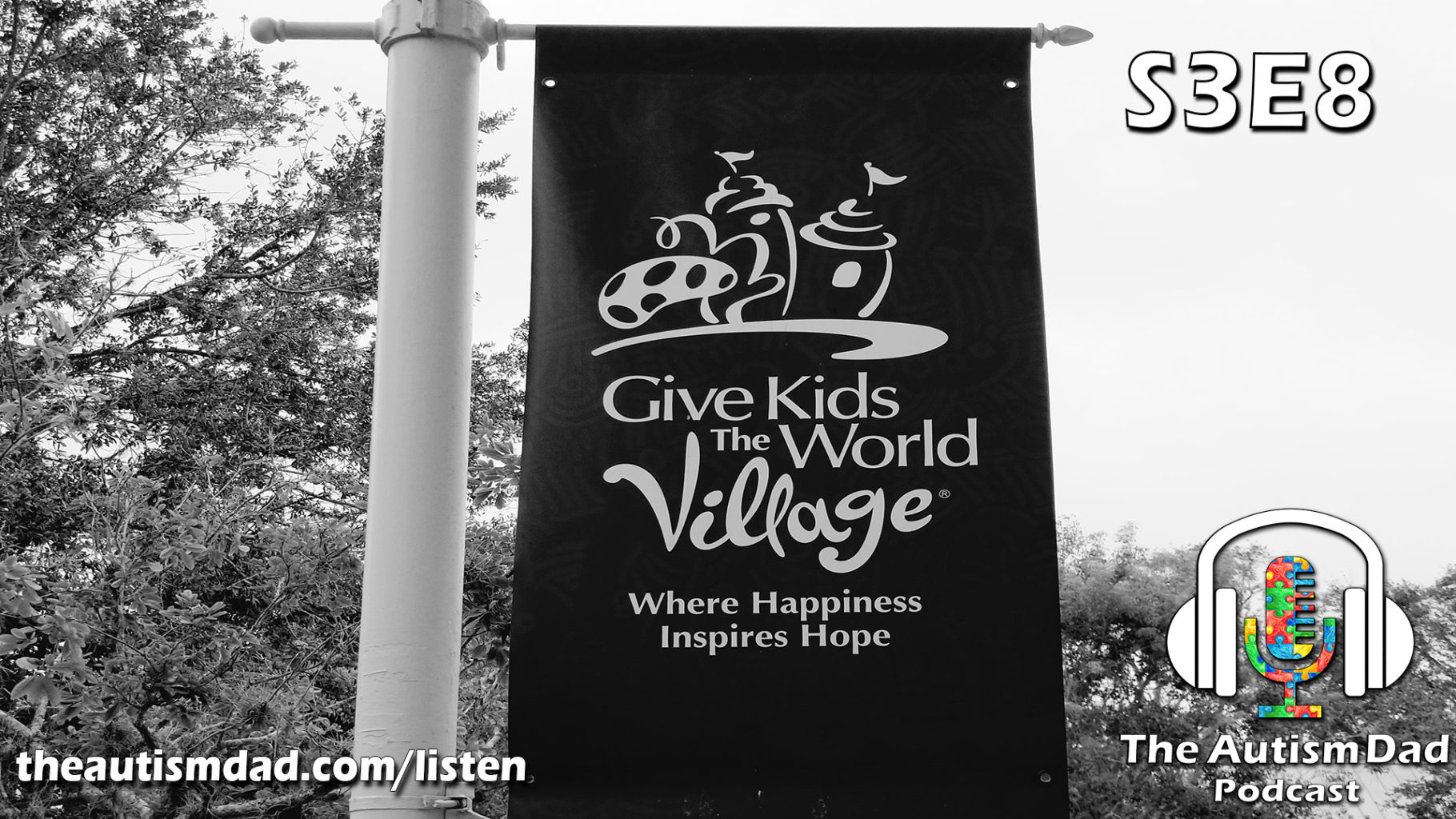 About Kate Mazelin:
Kate Mazelin is the Marketing Director at Give Kids The World. Kate has been with the Village since 2014. Prior to working for the Village she was the Program Director at Morning Dove Therapeutic Riding Inc. in Zionsville, Indiana.
Kate is a licensed therapeutic riding instructor, holds a certificate in mental health intervention and has worked with children on the autism spectrum since 2005.
At Give Kids The World, Kate is a part of a dedicated team whose goal is to build the Give Kids The World brand and to build a battalion of supporters willing to donate to, volunteer for, and advocate on behalf of the organization.
Find Give Kids The World:
Website: https://www.gktw.org/
Twitter: @GKTWVillage
Facebook: https://www.facebook.com/gktwvillage/
Instagram: https://instagram.com/gktwvillage
You can find me: theautismdad.com
Twitter: https://twitter.com/theautismdad
This episode is sponsored by Mightier. Mightier is an amazing program out of Harvard Medical and Boston Children's. It uses video games to teach kids to emotionally self-regulate. Visit theautismdad.com/mightier and find out more information, including how to get a free 30 day trial.
This episode is brought to you by Probably Genetic. Probably Genetics is helping me with my oldest, who suffers from multiple rare genetic diseases. Probably Genetic is helping me to find the answers to questions that have long gone unanswered. Probably Genetic specializes in identifying rare genetic diseases that often go undiagnosed, especially in children already diagnosed with Autism. They are on a mission to make full genetic sequencing accessible to those who need it. They significantly reduced the cost and drastically reduced the wait time as well. If you are one of the countless people in need of genetic testing, please visit probablygenetic.com to find out more and use the discount code "theautismdad400" to get $400 off. If you already had a whole exome or whole genome test done but didn't get an answer, they can re-analyze your existing data. If you don't have the data available, they'll help you get it from your lab free of charge. You can join their re-analysis waitlist at https://www.probablygenetic.com/waitlist.html."
Please take a minute and answer a few survey questions. This helps Probably Genetic better understand how best to help families like mine. Click Here
This episode is brought to you by AngelSense. Wandering is a huge problem in the Autism community and it's reached epidemic levels. AngelSense is working to save the lives of Autistic kids who wander, by empowering parents with GPS tracking tools that helps them to immediately intervene should an episode of elopement occur. Visit angelsense.com for more information.