If you're a parent who's trying to discuss COVID19 with your children, this show is definitely for you. Kristin Canavera is a child psychologist at St. Jude Children's Research Hospital and she's on the pod today to discuss the St. Jude COVID19 resource kits for kids, tweens, adolescents, and parents. These are free downloadable resource kits and can be found at the link below.
We discuss talking to kids about COVID19 in a way that's developmentally appropriate.
Please take a listen and pass this along because COVID19 is here and it isn't going away anytime soon. I know that's scary but it's very important to deal with the facts and St. Jude is here to help us talk with our kids about COVID19.

You can find Kristin: https://www.stjude.org/directory/c/kristin-canavera.html
St. Jude COVID19 Resource Kits: https://together.stjude.org/en-us/care-support/talking-about-coronavirus-covid-19.html
St. Jude Children's Research Hospital is leading the way the world understands, treats and cures childhood cancer and other life-threatening diseases. It is the only National Cancer Institute-designated Comprehensive Cancer Center devoted solely to children. St. Jude is ranked the No. 1 pediatric cancer hospital by U.S. News & World Report. Treatments developed at St. Jude have helped push the overall childhood cancer survival rate from 20 percent to 80 percent since the hospital opened more than 50 years ago. St. Jude freely shares the breakthroughs it makes, and every child saved at St. Jude means doctors and scientists worldwide can use that knowledge to save thousands more children. Families never receive a bill from St. Jude for treatment, travel, housing and food — because all a family should worry about is helping their child live.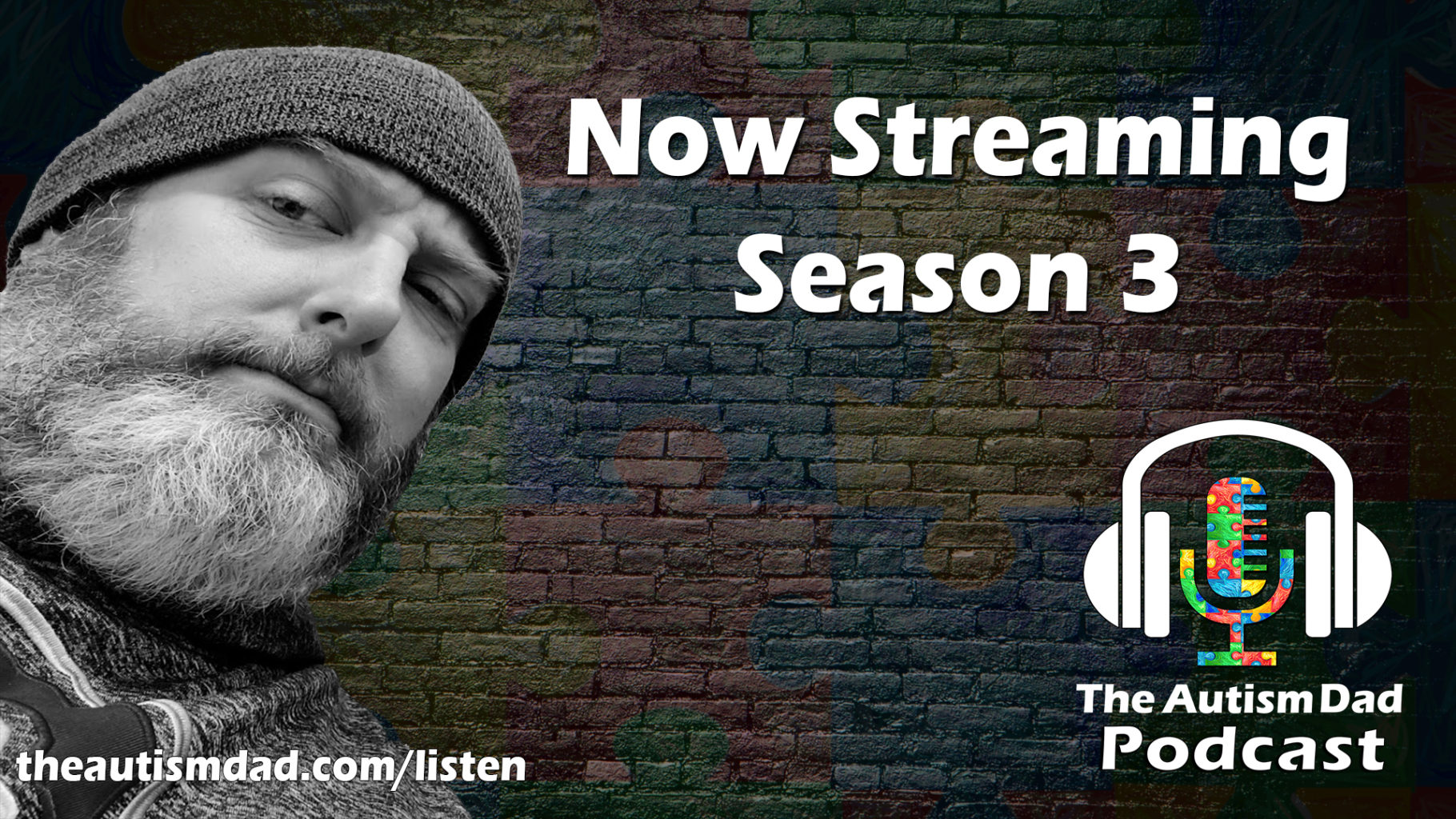 Donate to St. Jude Children's Research Hospital: https://www.stjude.org/donate/donate-to-st-jude.html?sc_icid=header-btn-donate-now
You can find me: theautismdad.com
Twitter: https://twitter.com/theautismdad
IMPORTANT COVID19 INFORMATION
I wanted to provide you with a list of reliable sources for information regarding COVID19. Facts, science medicine and accurate, truthful information matter now more than ever. These are some of the people and medical facilities that I trust and rely on for information about this pandemic. Please give them a follow.
Dr. Tara C. Smith
Professor, infectious disease epidemiologist
Twitter: twitter.com/aetiology
Website: aracsmith.com
Cleveland Clinic
Twitter: twitter.com/clevelandclinic
Website: clevelandclinic.org
Mayo Clinic
Twitter:twitter.com/mayoclinic
Website: mayoclinic.org
CDC
Twitter: twitter.com/cdcgov
Website: cdc.gov
This episode is sponsored by Mightier. Mightier is an amazing program out of Harvard Medical and Boston Children's. It uses video games to teach kids to emotionally self-regulate. Visit theautismdad.com/mightier and find out more information, including how to get a free 30 day trial.
This episode is brought to you by Probably Genetic. Probably Genetics is helping me with my oldest, who suffers from multiple rare genetic diseases. Probably Genetic is helping me to find the answers to questions that have long gone unanswered. Probably Genetic specializes in identifying rare genetic diseases that often go undiagnosed, especially in children already diagnosed with Autism. They are on a mission to make full genetic sequencing accessible to those who need it. They significantly reduced the cost and drastically reduced the wait time as well. If you are one of the countless people in need of genetic testing, please visit probablygenetic.com to find out more and use the discount code "theautismdad400" to get $400 off. If you already had a whole exome or whole genome test done but didn't get an answer, they can re-analyze your existing data. If you don't have the data available, they'll help you get it from your lab free of charge. You can join their re-analysis waitlist at https://www.probablygenetic.com/waitlist.html."
Please take a minute and answer a few survey questions. This helps Probably Genetic better understand how best to help families like mine. Click Here
This episode is brought to you by AngelSense. Wandering is a huge problem in the Autism community and it's reached epidemic levels. AngelSense is working to save the lives of Autistic kids who wander, by empowering parents with GPS tracking tools that helps them to immediately intervene should an episode of elopement occur. Visit angelsense.com for more information.