In this week's Parent to Parent episode, I have the pleasure of meeting Lynn Esparo. Lynn is a single Mom to a little boy with autism. She has an amazing story and she takes us through her journey with the foster care system. Likewise, she takes us through the adoption process as well.
Ours is a colorful conversation about all things autism parenting and it's both hilarious and inspirational. We talk about the ups and downs we both experience. I don't doubt that many of you will be able to relate. I can't wait for you to meet Lynn and hear her amazing story. 🙂
Please remember to subscribe and share. Now sit back and enjoy the ride.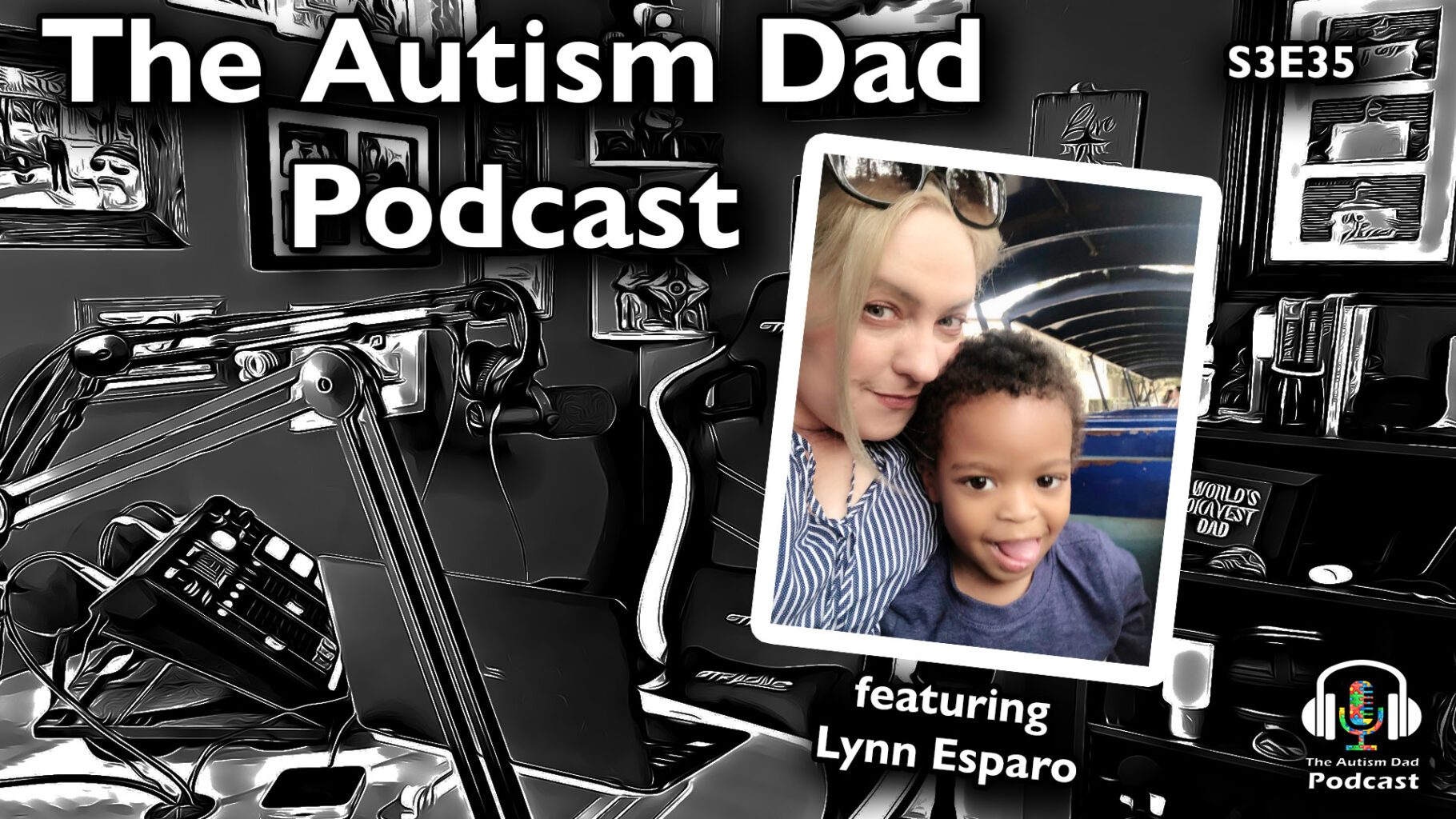 About Lynn Esparo:
Lynn Esparo: (Lynn sent me this bio and I thought it was hilarious so I copy and pasted it verbatim.)
I am a single mom, who works full time as the publicity coordinator for The CW Network. A foster and now adoptive mother, my five-year-old son was diagnosed with level 3 Autism at the age of three (though I knew way before that). Currently a stay at home-working mother/kindergarten teacher/speech therapist/occupational therapist/entertainer/chef/researcher/DJ/nurse/etc…
Lover of Major League Baseball, puppy cuddles and complete silence.
Currently in a long-term relationship with sarcasm.
Social Media for Lynn Esparo
Twitter @Lynnsy2
Instagram LynnEsparo
Podcast on Instagram WhatDoesntKillYou.podcast
Listen to What Doesn't Kill You
About Me:
All my information and relevant links are here
Sponsors
Mightier is an amazing program out of Harvard Medical and Boston Children's. It uses video games to teach kids to emotionally self-regulate. Visit theautismdad.com/mightier and find out more information, including how to get a free 30-day trial.
HERO is a smart automatic pill dispenser that dramatically improves medication management and compliance. Learn more at theautismdad.com/hero and use code "theautismdad50" to save $50.