This week I had the pleasure of meeting Tammy Seguin. Tammy's a single Mom of 2 kids, her oldest being autistic. She's on the show today to share a bit about her life and journey as an autism Mom. She's in Canada and we talk about some of the differences between how autism is handled in Canada vs the US. We discuss how school is going and how COVID has impacted their lives.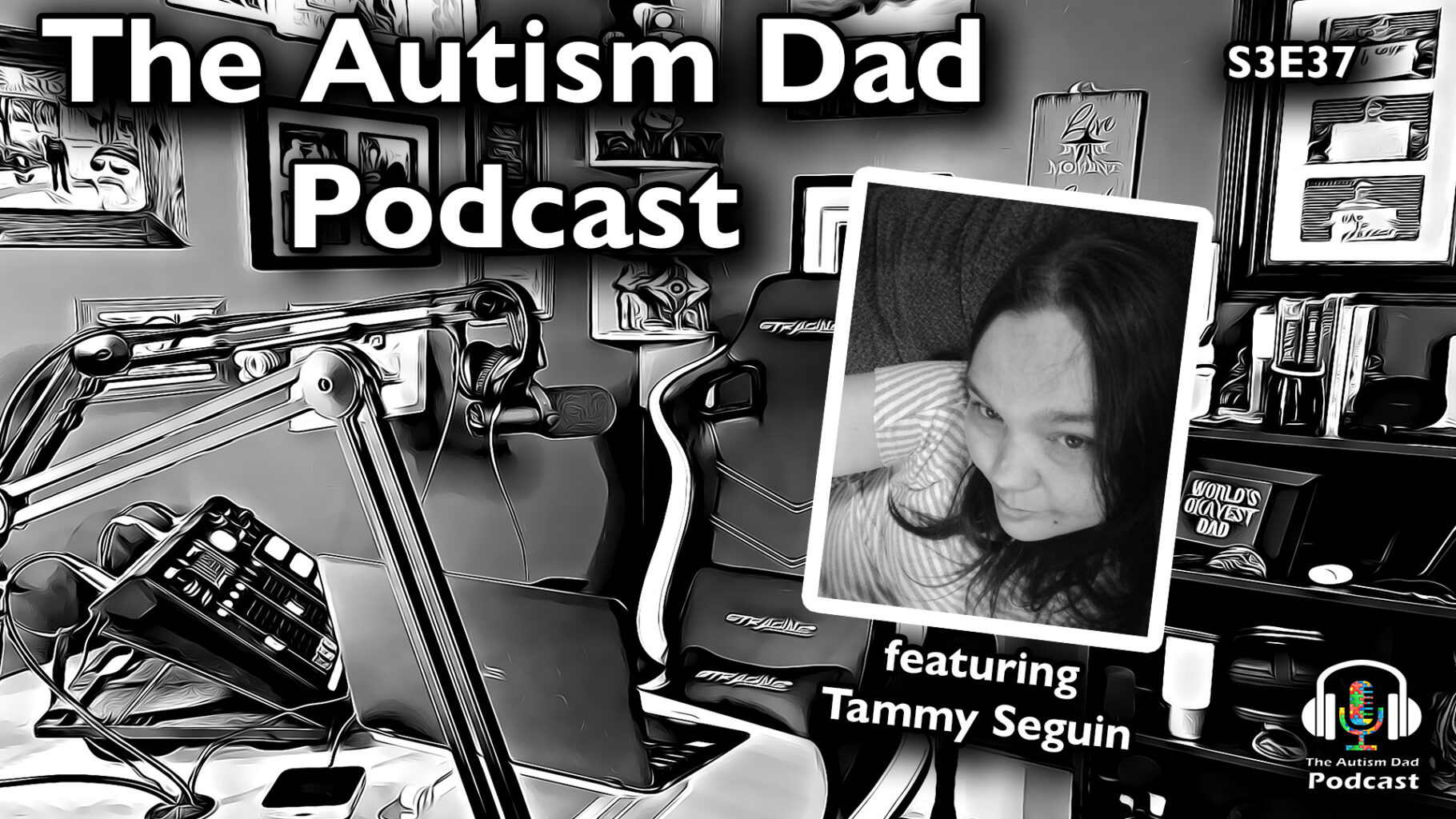 Like Tammy Seguin, we all have our struggles and we all have our own unique stories. Taking the time to learn from each other's experiences can help us feel more connected and less alone. 🙂
About Tammy Seguin:
Tammy lives in Ontario, Canada. She is a stay at home mother one son and one daughter. Her oldest is Cameron, who is 16, and on the spectrum with strong anxiety and OCD. Her youngest is Sarah, who is 11, and she has CAPS and has shown some traits of being on the spectrum but no diagnosis.

Tammy was past president of the Upper Canada chapter for Autism Ontario for 3 year years and is involved with Special Olympics and other causes as time permits.
Find her blog at www.tammyandhercrazyhouse.com, has you tube channel (Tammy and Crazy House) among other social media presences.
Tammy also has a small home business that can be found at www.calmyourmonster.ca which focused on sensory products built around scented playdough.
About her awesome kids:
Cameron:
Cameron's condition was complicated by issues with lack of oxygen at birth that resulted in some brain injury.
Originally diagnosed with non-verbal autism at age 4
Has been on may medications over years, primarily focusing on ADHD and OCD. During this time he had constant issues with aggression and anxiety. And it seemed the medication left him unable to focus.
At 15.5 years a working medical cocktail was finally found after convincing our family doctor to treat for his anxiety. He is now far happier, more energetic, and has his own youtube channel and has made great strides in speaking, and other life skills.
Sarah:
Grew up being the sibling of a high needs brother and has a variety of sensory issue including food, sound and touch. She has been diagnosed as beign "quirky" (this is on a medical document.
Sarah has long had anger management and anxiety issues though she is also making strides in controlling these things.
Sarah was officially diagnosed with CAPS in 2018 after years of knowing there was something wrong with her hearing but her passing standard hearing tests without issue.
Sarah's schools long felt she had ADHD (she was tested twice) but it turned out to be CAPS.
Sarah food sensory were so severe when young that there was deep concern about it having severe medical consequences. Then it was discovered she loved Chocolate.
In some ways Sarah shows more classic spectrum issues than Cameron (change or spaces, or change of routine, change of brand of food) and after covid is over we may attempt to explore further.
Currently doing remotely learning for both children. They actually have thrived on this type of learning versus standard school classrooms where it was fight every day to get them to go.
Please listen and share with anyone that could benefit.
All my information and relevant links are here
Sponsors
This episode is sponsored by Mightier. Mightier is an amazing program out of Harvard Medical and Boston Children's. It uses video games to teach kids to emotionally self-regulate. Visit theautismdad.com/mightier and find out more information, including how to get a free 30-day trial.
This episode is also brought to you by Hero Health. HERO is a smart automatic pill dispenser that dramatically improves medication management and compliance. Learn more at theautismdad.com/hero and use code "theautismdad50" to save $50.