Today's guest is Ray Bracht. I'm super stoked about this 2nd to the last episode of the season because I snagged an autism dad. I talk to tons of autism moms and that's awesome because I learn so much from them. I don't hear from or speak with many autism dads and that's always bothered me. Dads seem to talk about their experiences less for some reason and I wish I knew why.
I'm super excited to have an autism dad on the show today. His name is Ray Bracht and I met him for the first time a few weeks ago when this interview was recorded. He has such an awesome story and I'm so grateful that I had the chance to connect with him. I can't wait for you to meet him and hear about his autism parenting journey.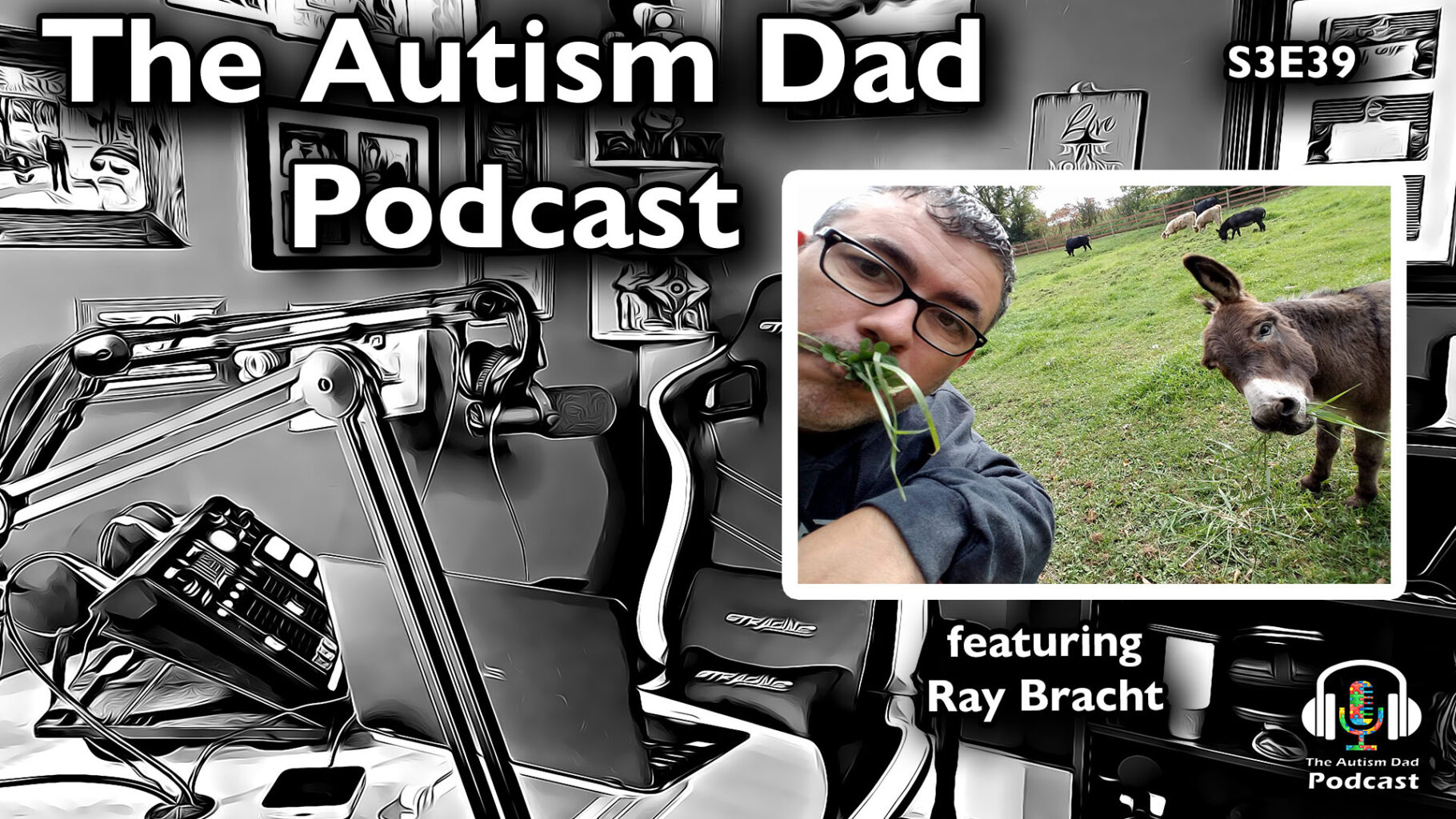 About Ray Bracht:
Type A introvert, IT professional, DIY'r, hobby farmer owner/operator, NAVY veteran, husband and father, gun-owning, flag flying, the guy who gets shit done, country living liberal (Ray's words not mine). Ray's son has ASD and is 24 years old now. He still lives at home, attends an adult day work program (impacted by COVID of course) and has mood swings, etc. He's in the middle of the spectrum so to speak. Technology has been a big part of his son's life. Ray also has a step-son who has Asperger's and just moved into his own apartment. Ray works in IT, and owns and operates a hobby farm in semi-rural Minnesota.

All my information and relevant links are here
Support this podcast: venmo.com/theautismdad
Sponsors
This episode is sponsored by Mightier. Mightier is an amazing program out of Harvard Medical and Boston Children's. It uses video games to teach kids to emotionally self-regulate. Visit theautismdad.com/mightier and find out more information, including how to get a free 30-day trial.
This episode is also brought to you by Hero Health. HERO is a smart automatic pill dispenser that dramatically improves medication management and compliance. Learn more at theautismdad.com/hero and use code "theautismdad50" to save $50.