Before we get started, I want to thank everyone for helping my The Autism Dad Podcast a success this year. Season 3 went incredibly well and my downloads have increased by 1,200%. That number keep growing every day and I'm blown away by that.
This isn't meant to be a tutorial but rather a brief walk through of the equipment I've used to create my podcast from the first episode until now. It's evolved over time and will likely evolve as I continue to grow. This is simply meant to provide you with a direction to go in should you be looking to start your own podcast.
Just for the record, at this point in time, I have zero affiliate deals with any of the companies linked below. This is just the equipment I've used and a link to their website.

Let's get started.
People are frequently asking me about how I started the blog and more recently, how I started the podcast. I figured I've talked about the blog a million times already. For this post, I'm going to briefly walk through the evolution of equipment I've used to create my podcast.
I'm by no means a professional, I'm completely self-taught and constantly learning. Google and YouTube are both your friends when it comes to better understanding the technical side of all this.
I'm not going into a great deal of explanation but rather just show you the equipment I have chosen to use for myself.
First of all, you need a podcast host, which hosts you're podcast and distributes it. I started with Anchor. Anchor is completely free and their app allows anyone to record a podcast using nothing but their smartphone. It's a great place to start and they're hugely popular. They also help you monetize your podcast right from the get go. That means you can immediately start making money. It's not necessarily alot but it's something.
I've since moved on and have been using Captivate as my podcast host. It's not free and it's main focus is hosting and distribution of your podcast. I really like it and can't see myself switching anytime soon.
I went through a few evolutions in regards to the equipment I found myself using. I didn't start off with expensive equipment because I didn't want to make an investment if it wasn't going to work out.
As I've grown, my equipment has evolved as well in order to improve the quality of the audio. You can totally do this with just your smartphone, a quiet room and the Anchor app. You don't need these things.
A lot of people start podcasts and never go beyond a few episodes. However, if you find yourself really enjoying this and want to improve the audio quality or expand your recording options, I can share what I've done.
Samson: Go Mic Mobile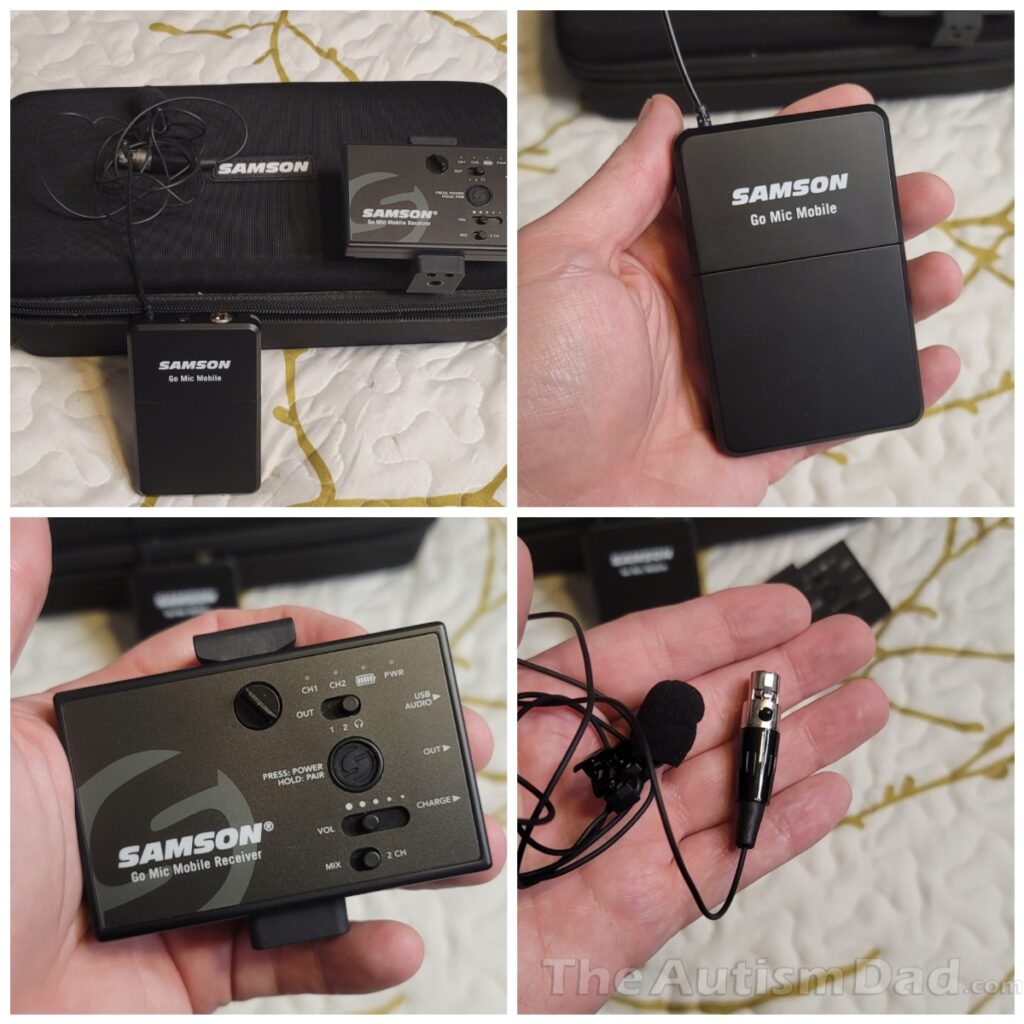 When I first decided I wanted to begin recording offline, editing and uploading my episodes, I found this little guy. It's by Samson and it's called Go Mic Mobile. It's a wireless lav mic and it's designed to be an external mic for your smartphone. It comes with a digital audio interface and it works really well for beginners. There aren't as many apps that can use this for android devices but I used Audio Evolution and it worked quite well. Apple has a ton more app options.
This is best used when you have a quiet room and you are just recording your voice and not actually interviewing another person.
Zoom H6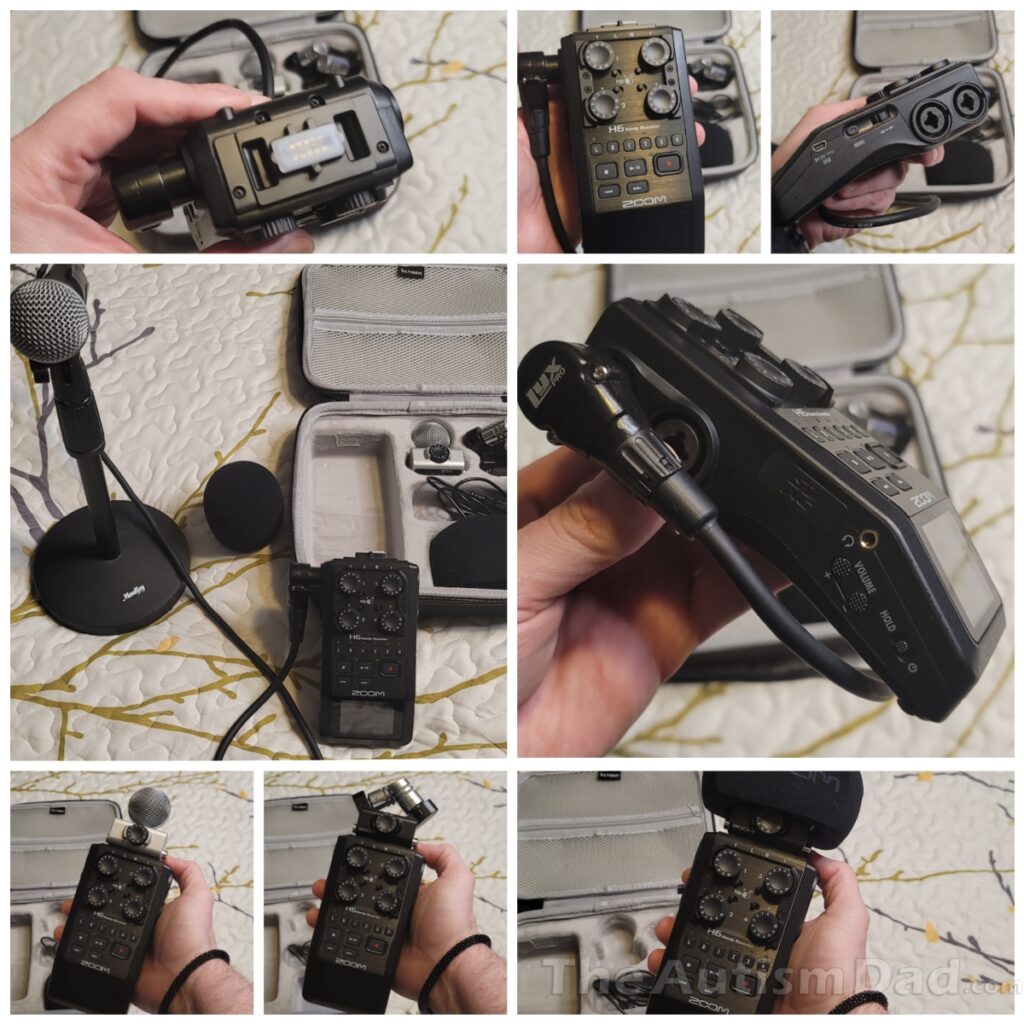 When I began actually interviewing people, I needed a different solution and I settled on the Zoom H6. You can plug up to 6 XLR mics into this bad boy and record directly onto an SD card. You can also use it as an digital audio interface for your computer, iPad or tablet. You can also snap in one of the included capsules and use it as a personal recorder for different types of interviews.
This worked great for me because I was interviewing people over the phone and I could record my voice via the Shure SM58 and could plug my phone directly into the H6. It handled both side of the conversation and recorded to separate tracks. There's a learning curve but it's basically a portable podcast studio that runs on 4 AA batteries. It's the go to for many people looking to grow.
Zoom is the go to brand for podcast recorders of all levels. They have tons of equipment from very basic to very high end. There's lots of room for growth.
Zoom LiveTrak L-8
When I reached a point where I had moved from phone interviews to doing interviews via Zoom (thank you COVID), I needed a bit more head room and control over the process and I moved to the Zoom LiveTrak L-8. It's similar to the Zoom H6 but there are a great deal more manual controls and since I was trying to learn, it was a good place for me to start.
The Live Trak treated me well and roughly the first half of season 3 was recorded using it.
The problem I had with it eventually is that you can't run it on external power and have it plugged into the computer at the same time. I don't know what the thought process was behind this but it's pretty limiting.
Like the H6, this is meant to be relatively portable and runs on 4 x AA batteries. It has one micro USB port that can either be used to plug in an external power supply or it can be used to connect the Live Trak to your computer so it can be used as an audio interface.
If it weren't for this design, I would probably be using it today. However, as I gained a bit more experience, I was using it as audio interface and recording directly into Adobe Audition on my laptop. There were times where the batteries would die and that shut everything down. I got frustrated with it and needed a change.
Rode: Rodecaster Pro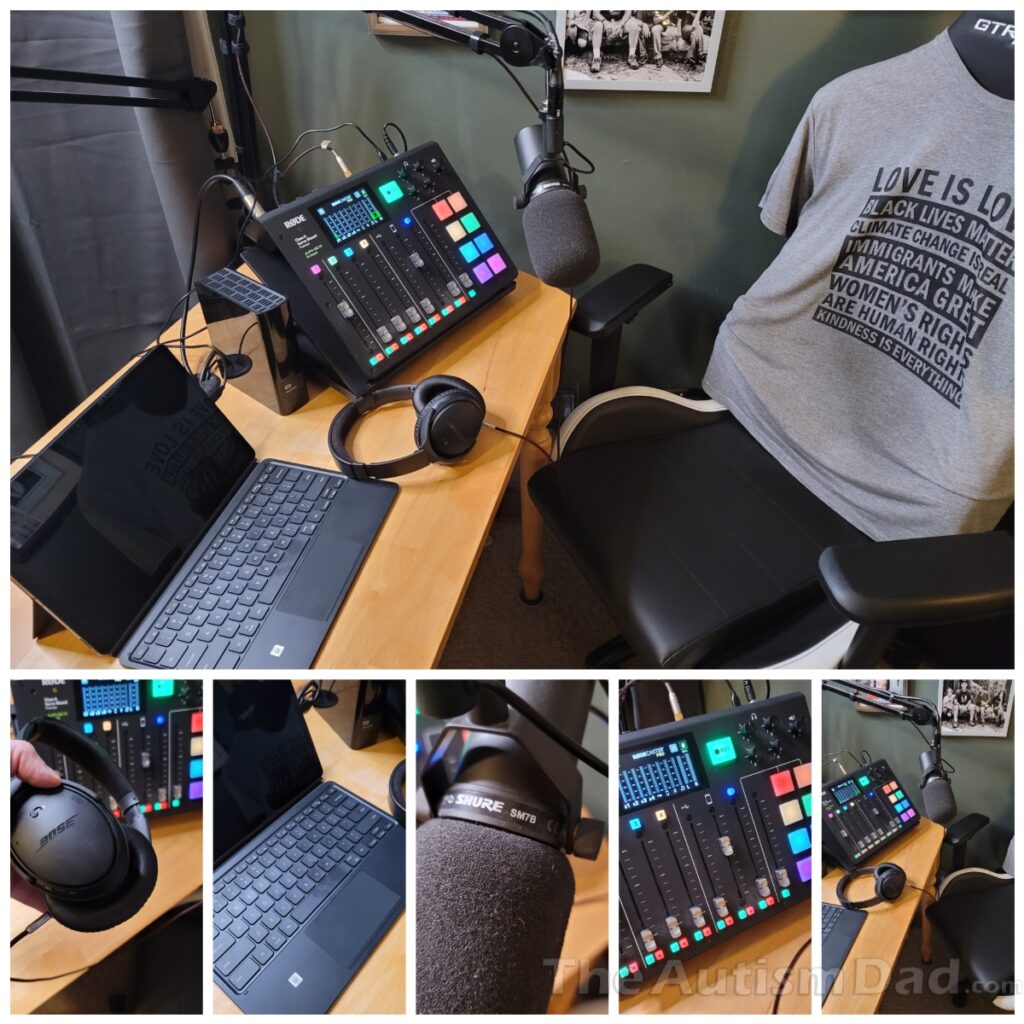 This takes me to my current setup. If you've listened to the later episodes of season 3, they were recorded with this setup. This is where I will be sitting for the foreseeable future and I'm quite happy with it.
I'm using the Rodecaster Pro by Rode, a Shure SM7B mic, a laptop or tablet (depending on needs) and my Bose QC35II's as a monitoring. You can use any headphones, but the Bose are super comfortable and I had them on hand.
This is by far my favorite setup for a number of reasons. It's incredibly easy to use and while you can plug in an external power supply for portable use, you can still plug it into the computer at the same time. It's the little things that make a huge difference. Having a a dedicated USB C port as well as a dedicated power port is more important than you'd think.
I have had to replace it under warranty once due to defects but that's just my luck and not common. It's highly rated and works very well. It's much easier to use and allows for XLR, trs, USB and Bluetooth connections. It's well built and can record directly to a microsd card as a backup. I'm very happy with it and I feel the audio quality is far superior to my prior setup.
One of the major benefits is the built-in noise gate that filters majority of the background noise out. This makes it so much easier in post, especially with my kids are at home all the time.
I really enjoy recording with the Rodecaster Pro and while I will eventually need to upgrade my aging laptop, I can use my Tab S7+ to host the Zoom interviews and the Rodecaster Pro to record the audio. I'll savey laptop for editing only and that will hopefully buy me some time before I have to buy a new one.
Zoom: F1 Field Recorder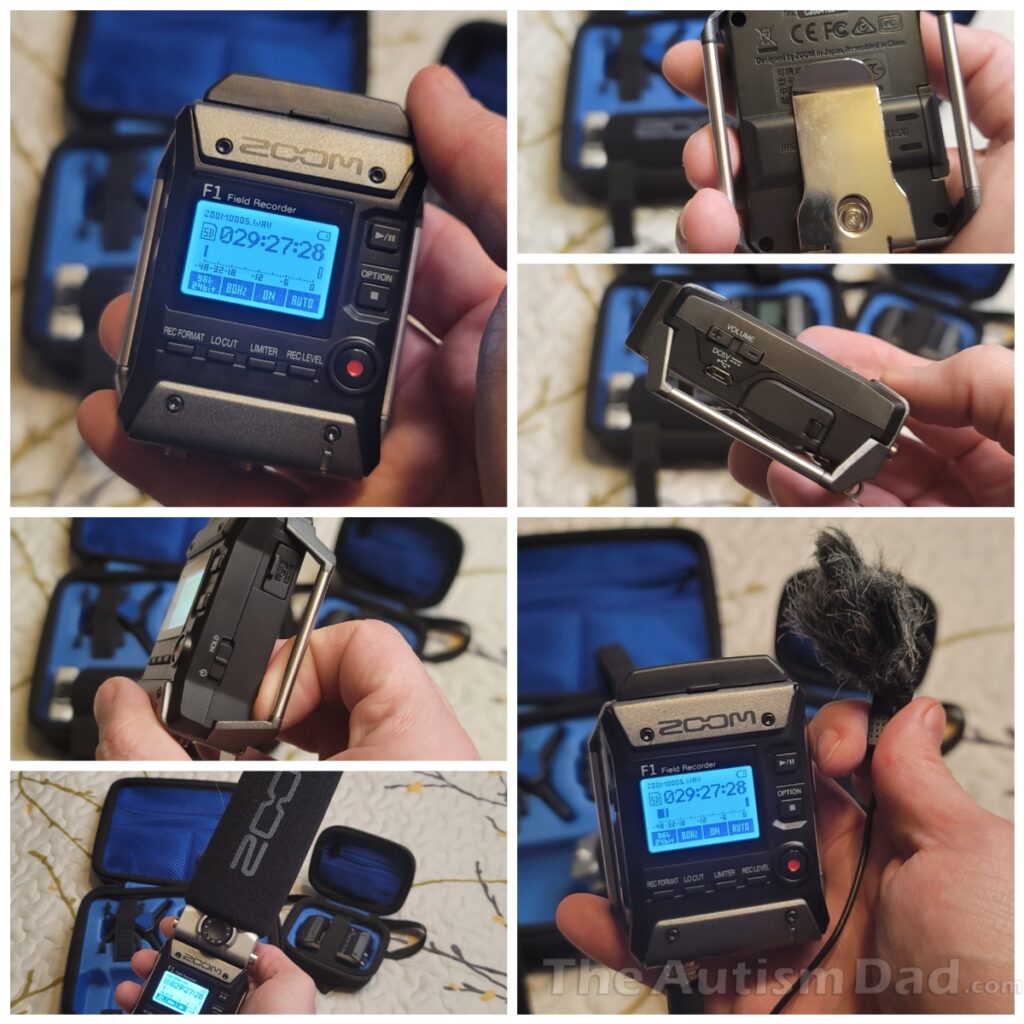 This doesn't really fall into a particular category but I wanted to share it anyway. The Zoom F1 is a field recorder and I used these when I was in Orlando and interviewing people while traveling.
This is actually very versatile and like the Zoom H6, it has optional capsules for various different situations. Mainly, you would use this with the included lav mic and record high quality audio on the go. If you're interviewing someone in person, it's ideal for each person to have their own mic set-up. I have a few of these and they work out really well. I haven't had to use them much because I've been stuck at home and only interviewing people remotely.
Finally
I hope this answers some of your questions regarding the equipment I've used to build my podcast. Again, you don't need expensive equipment to get started. As you gain experience, however, you may want to upgrade. I'm happy to answer any questions should you have any.
Starting a podcast can be a bit overwhelming but with the right equipment, you can simplify the process and improve the overall quality of your content.
Perhaps, if I have the energy, I will put together a post talking about the steps I took to actually create my podcast. That's more in depth and frankly, I'm lucky to have finished this up. 😂