After over a year of being confined to your home, it is only natural to be growing tired of your bathroom's design. The most inexpensive yet relatively speedy way to transform your bathroom is to roll up your sleeves and grab the paintbrush.
Here are some other inexpensive yet incredibly effective ways to revamp your bathroom.
Tiles and Paintwork
Refreshing your bathroom's tired and peeling paintwork is a wonderful initial boost for transforming your bathroom into a space that feels luxurious and opulent as opposed to being entirely functional and necessary. An affordable alternative to retiling the entirety of your bathroom wall is simply to rejuvenate the tile grout or, in a more drastic move, replacing the grout completely. The difference after the tiles within a bathroom have been thoroughly cleaned and regrouted can seriously improve the general aesthetic and design sense of the entire room.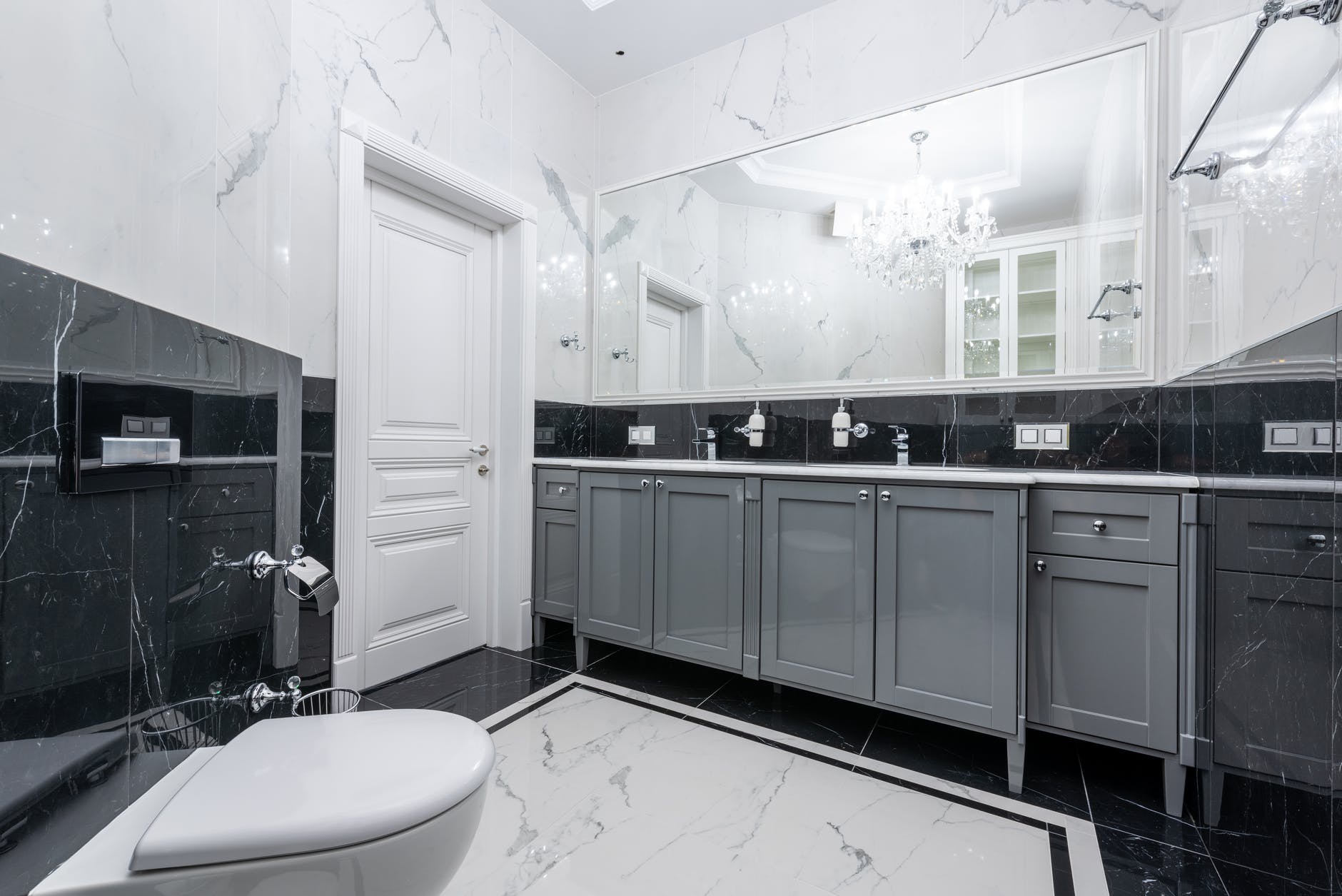 Deep Cleaning
A cheap, easy, and extremely effective way to aid the transformation of the most often-used room in the house is to initiate an intense deep clean throughout the entirety of the room. Donate to friends or to the local charity shop any unwanted trinkets and ornaments, and once entirely cleaned and surfaces bare, endeavor to keep the surfaces as minimalistic as possible. Wooden or wicker baskets as storage lend themselves to a spa-like environment and ensure all toiletries and products are both out of sight yet fairly easily accessible.

Linen Storage
A fantastic and practically straightforward addition to your bathroom is the construction of a heated towel rail, which serves three main purposes. Designer and bespoke heated towel rails from suppliers such as www.warmrooms.co.uk are aesthetically pleasing and instantly convey a feeling of spa luxury; they can save you on heating expenses as they heat a bathroom much more quickly and efficiently than a conventional bathroom radiator and the feeling of getting out of a hot bath or shower is completely negated if you have warmed through bath towels to wrap yourself into.

Bring the Outside In
To exemplify the feeling of a spa-inspired, luxurious bathroom, consider purchasing selective houseplants that thrive in moist and warm climates. Plants such as bamboo, asparagus ferns, Chinese evergreens, and orchids all enjoy warmer, darker, and wetter environments, and the addition of some or even one to your bathroom aesthetic will greatly enhance the feeling of luxury. The addition of greenery in any room, especially a bathroom, is always an aesthetically pleasing one.

Oils and Candles
The use of essential oils and scented candles in bathrooms have long since been a practice reserved for spa villages and luxury hotels. However, during the pandemic when people were forced to stay at home and made to relax, sales of candles, oils, wax melts, and even incense burners have more than quadrupled. There is nothing truly more luxurious than relaxing in a bubble bath, with the warm flicker of a candle and essential oils scented with sandalwood burning on the windowsill.
This is a contributed post and therefore does not necessarily reflect the views and opions of this blog or its author.