This was a really challenging episode for me to edit for a couple of reasons and I'll explain in a minute. My guest is Dennis Procopio, founder of Man-Up! Life Coaching, and fellow autism Dad. He's here as a resource for men and helps them to become the best version of themselves.
This episode didn't go as planned but that's okay. The whole point was to highlight what Dennis is doing because whether or not we like to admit it, men need help sometimes.
What ended up happening is that Dennis turned the interview around on me and we sorta dug into my life. It was a rather profound experience for me on a personal level. The struggle with editing this was that I shared a bit more than I have before, at least publically. It made me feel incredibly vulnerable, which is okay, but I wasn't sure what I was comfortable leaving in. As embarrassing as some of these things were to admit, I left everything in because I feel like I shouldn't be ashamed and Dennis really helped me to reframe some of these things. My hope is that someone out there benefits from this.

Bottom line is that guys have feelings too. Our feelings matter and we need to become more comfortable talking about them. There's no shame in being human guys.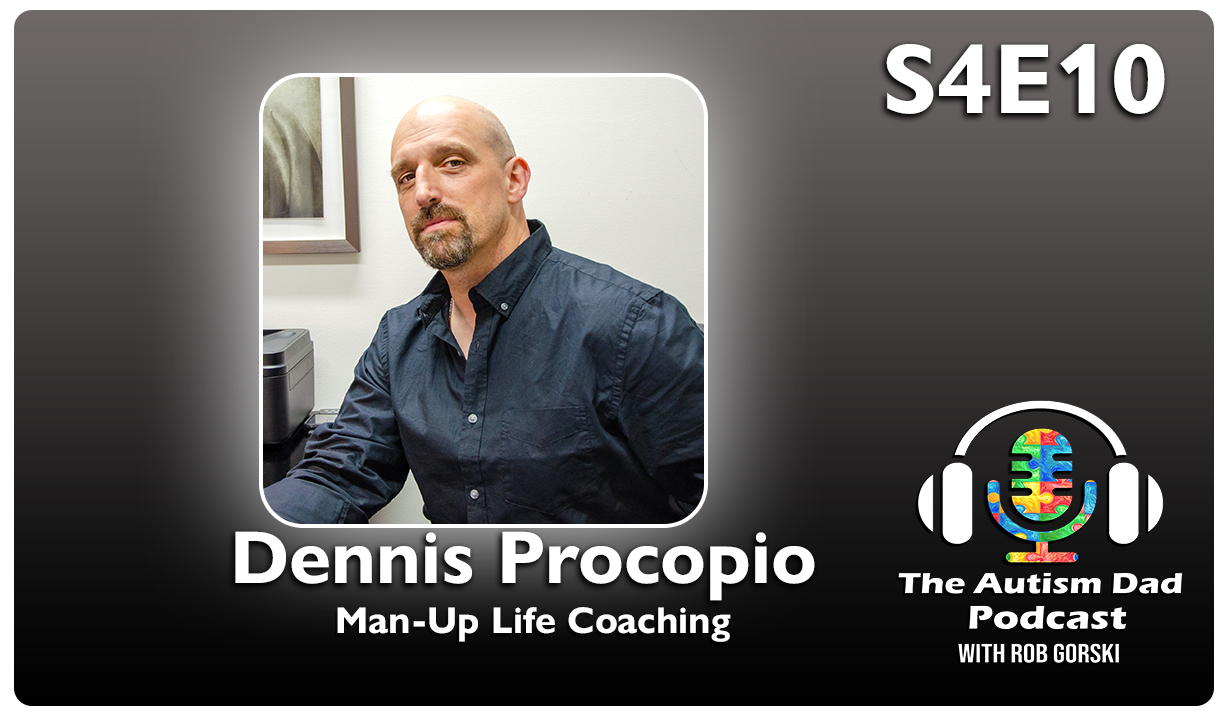 About Dennis Procopio:
https://manuplifecoaching.com/
All my information and relevant links are here
---
Support this podcast: venmo.com/theautismdad
Additional resources:
-Exploring healthy meals? Use the Sunbasket Promo Code
-Why food choices matter when it comes to autism
-The science is in! Healthy food can make you happy
Sponsors
This episode is sponsored by Mightier. Mightier is an amazing program out of Harvard Medical and Boston Children's. It uses video games to teach kids to emotionally self-regulate. Visit theautismdad.com/mightier and find out more information.
This episode is also brought to you by Hero Health. HERO is a smart automatic pill dispenser that dramatically improves medication management and compliance. Learn more at theautismdad.com/hero and use code "theautismdad50" to save $50.