Picking up your current life and starting over in a new location is a significant life event for any individual regardless of age. Whether you are making this shift for your family situation or searching for bigger opportunities in your career, you must prepare to start living in the new state.
It is vital that you think over a few areas and fully understand the process before you embark on this journey. Asking yourself these questions will help determine if your big move is the best choice for your family.
Below are some of the factors you need to consider when moving to a new country or state.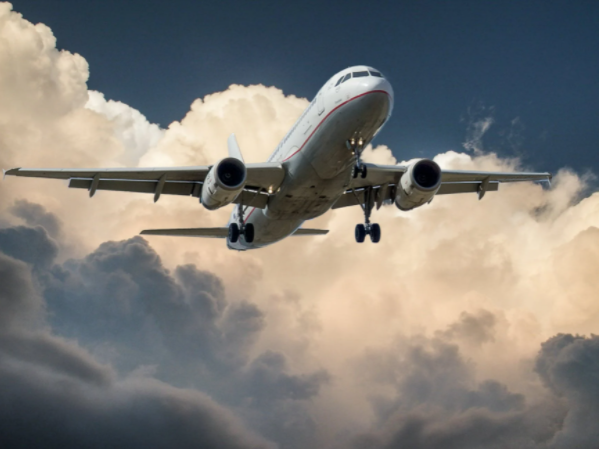 Job Opportunities
A reliable source of livelihood is crucial, and you must have the confidence of a secure career in the new country or state where you plan to move. Depending on the region, city or state where you plan to move, your current job can either be plentiful or scarce.
It is advisable to start the job search early enough to determine how abundant your skills and speciality are in the new state. In addition, determine if the area where you intend to move is a good hub for your occupation or if you should continue searching for a more suitable one.
Language
What languages does the new state or country where you are located speak? Do the people there speak your language? These are some of the questions you should try to answer before you finalize your move.
Understanding the basics of a foreign language can make it easy to live in your new home and interact with the locals. But it can get a bit tricky when you have to go into government offices or get important mail and bills.
Therefore, it is essential to search online for all the legal registration steps you will have to follow and the languages that the papers are in. Ensure that you can read and understand any contracts offered to you.
If the residents in your intended new home speak an entirely different language, you can postpone your home and take time to learn the language adequately beforehand.
Friends and Family
Moving to a foreign country or state can be difficult, especially if you leave your close friends and family behind. In addition, making friends in your new home can take time, depending on your job and whether or not you join social communities in the area and engage in social events.
It'll also be difficult to visit your friends and family often, especially if you move far away. Therefore, it is vital to consider these factors beforehand and determine whether or not you are ready to deal with the homesickness and loneliness that may creep in soon after arriving in your new home.
The Availability of Housing
Discovering a high-quality yet affordable place to live in a new country can be daunting, especially if you are not from the area. As you schedule your transition to a living space miles away, you must check the housing market to get a rough idea of the average rent costs and home prices.
You can get some knowledge from skimming through housing listings on the internet. It is also advisable to consult a reliable real estate agent to guide you through some of the best housing options in the area.
Healthcare
Leaving behind your current home means that you have to find another primary care physician who can offer exceptional medical care, just like your current one. Additionally, you may need to find a new eye doctor, a dentist or a dermatologist, whose costs may be different.
When switching your healthcare, your two main concerns are quality and affordability, and it is vital to ensure that you can find both in your new home.
Holiday Allowance and Annual Leave
What type of holiday allowance does the new state or country have to offer? If you plan on visiting your friends and family back home after you relocate, you will probably need as much vacation time as possible to head back.
It is also vital to consider other occasions such as funerals and weddings, even if you do not plan to head back to your home country often after the move.
Like many other individuals, you may have plans to travel in the future and getting a minimum holiday allowance may not be enough to allow you to do that. That is why it is vital to get a rough idea of the annual leave or holiday allowance in the area before you move to a new state. You can get this information on the state's official website.
Moving Services
How you will pack and transport your belongings to your new home also requires forethought before the big day arrives. You can obtain recommendations and quotes from specialists and professional moving companies to guide your decision.
Large goods such as electronics and furniture may require extra assistance and care. If you plan to ship your car overseas, you can hire the services of a professional from https://carsrelo.com/ for fast and reliable shipping.
Cultural and Religious Rules
The cultural and religious rules of your new country are worth taking note of before you move. For instance, engaging in homosexual activities can be illegal in some countries, and you may experience problems if you are unmarried but living with a partner.
If you are aware of any aspect of your lifestyle that may be unacceptable in some parts of the world, it is vital to determine whether or not it will present an issue in your new home before you move.
School Quality
The facilities and resources surrounding your new home can have a significant impact on your experience. The kind of education in your new state directly affects people with children and those looking to further their education. Still, you can benefit from a unique system even if you do not fall within these categories.
Suppose you settle in a country or state with valuable schools and higher education facilities. In that case, you are likely to interact with more intellectual individuals and get the chance to attend events like fundraisers, plays and sporting events.
Technology
Technology is an invaluable tool vital for doing business, getting day to day tasks done and connecting with your friends and family after you relocate to your new home. It can be your best friend in terms of adjustment and planning. Also take note that the first step to starting your business is to write a business plan.
It is also vital that you check on the connection reliability and speed before you travel. A good internet connection will be critical if you watch online TV such as Netflix and if you need to have video calls or conferences with your business contacts or family.
Getting Bank Accounts
Sorting out bank accounts in your new country can be a lengthy and painstaking process. It might be even more challenging if the paperwork is in a foreign language and the bank staff do not speak your language.
Therefore, it is vital to consider how you will transfer your money to your new country before moving. You can browse online to find out the steps required to open a bank account and transfer money to the new country.
As you grow older, it becomes increasingly challenging to change the way you lead your life. Adapting to a significant location change can be even more daunting if you have a family. Use the above tips to ensure that you settle in faster after moving to your new home.
This is a contributed post.