I get so many questions about Mightier and today I'm talking to Angela Gotz, a Mom to 2 autistic kiddos, who's been using Mightier for a couple of years. I talk about her life and experience as an autism parent and how Mightier has impacted their lives. Then I speak with Jessie Ragnio, the Associate Clinical Director at MIghiter. We talk about the science behind Mightier and why it works so well. This is a great resource for anyone interested in trying Mightier out in their home.
About Mightier: Mightier is a video game platform based on the science of biofeedback. It's tested and proven by Harvard Medical and Boston Children's Hospital to help kids learn to emotionally self-regulate. In other words, kids learn to recognize and manage their emotions while playing really fun video games.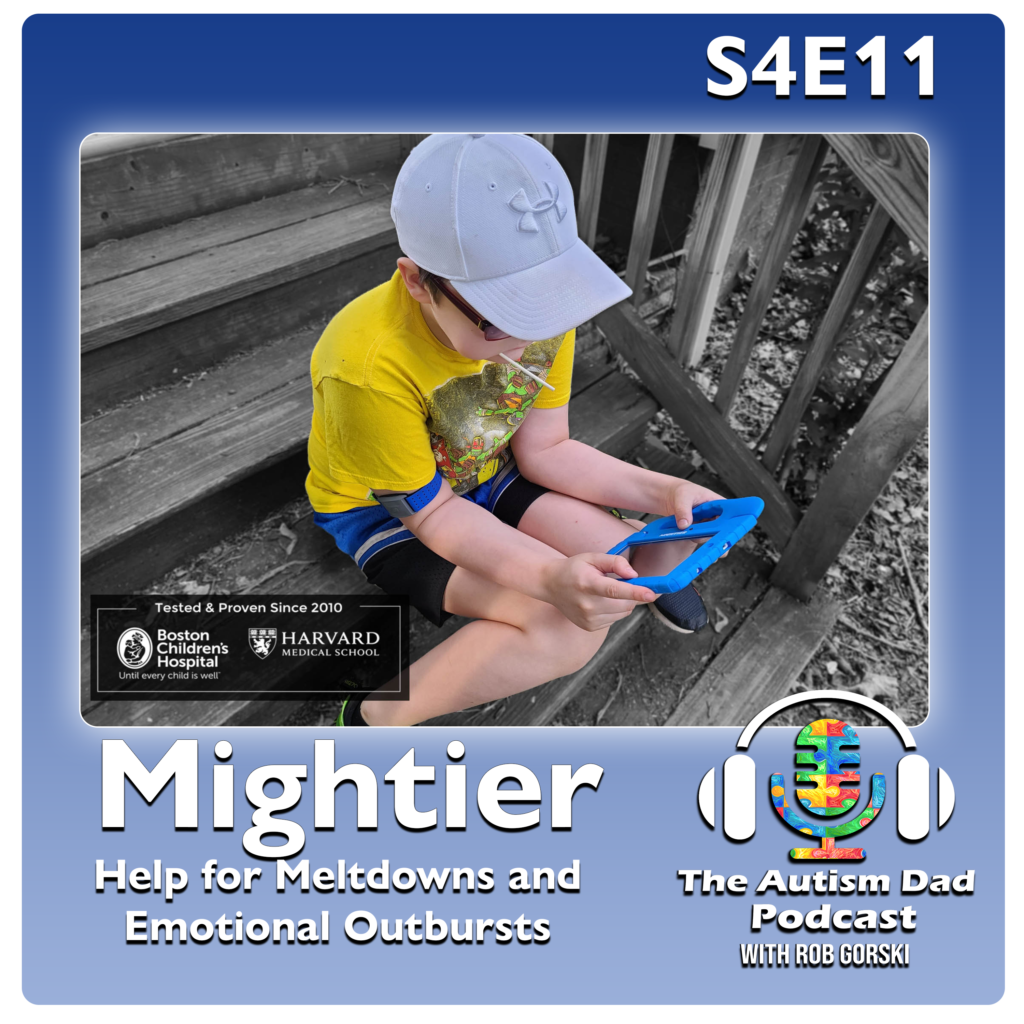 Currently, Mightier is giving away a FREE android tablet with each subscription.

You can read my full review of Mightier here
You can purchase Mightier for yourself by clicking here
All my information and relevant links are here
Support this podcast: venmo.com/theautismdad
Additional resources:
–Looking for natural methods? Explore the calming effect of turquoise
–5 simple ways to lift your spirits naturally
–Healing crystals 101
Sponsors
This episode is also brought to you by Hero Health. HERO is a smart automatic pill dispenser that dramatically improves medication management and compliance. Learn more at theautismdad.com/hero and use code "theautismdad50" to save $50.