Dennis Procopio from Man-UP! Life Coaching is back to help us understand "why are men so hard on themselves?" This marks the beginning of a new series with Dennis where we take on topics that impact men and break them down so we can better understand what's going on, from a male perspective.
Guys often struggle with a great many things and they do so silently. The goal of this series is to educate and provide insights into why, as men, we say, think, and feel the way we do. We will be taking requests for topics as well. Please submit your topic requests here.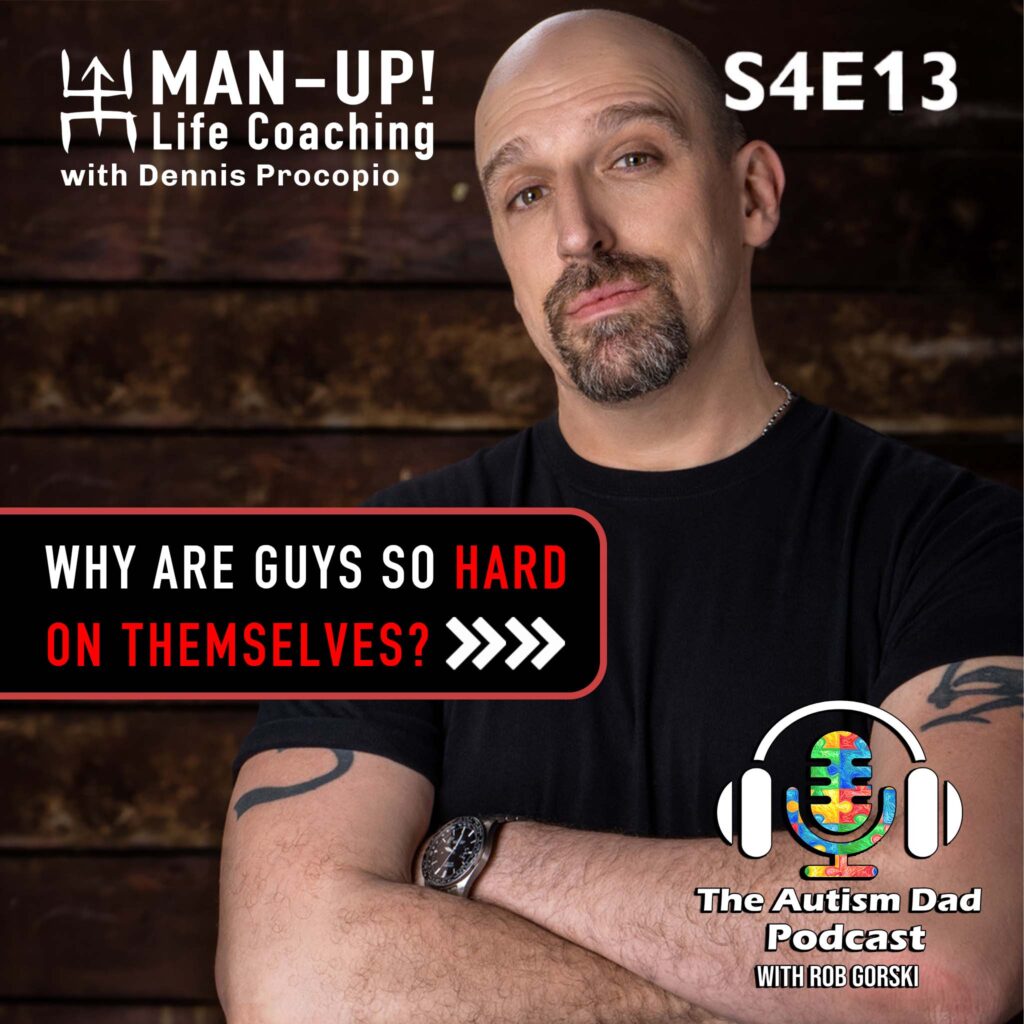 You can find Dennis here.

All my information and relevant links are here
Support this podcast: venmo.com/theautismdad
Sponsors
This episode is sponsored by Mightier. Mightier is an amazing program out of Harvard Medical and Boston Children's. It uses video games to teach kids to emotionally self-regulate. Visit theautismdad.com/mightier and find out more information, including how to get a free 30-day trial.
This episode is also brought to you by Hero Health. HERO is a smart automatic pill dispenser that dramatically improves medication management and compliance. Learn more at theautismdad.com/hero and use code "theautismdad50" to save $50.