My good friend and male life coach, Dennis Procopio is back. Dennis is the man behind MAN-UP! Life Coaching and over the ten-plus years, he's helped hundreds and hundreds of guys get unstuck and become better versions of themselves. He's here today to discuss how men and women communicate, experience emotions, and approach relationships in different ways. This will not only help the guys out there but also their partners who are trying to better understand them. As someone who's recently re-entered the world of dating after over 20 years, I can definitely use the insight and advice. I know there are so many guys out there struggling to navigate some of these things and we're here to help.
I have learned so much from my conversations with Dennis and he's helping me become a better version of myself. He can do the same for you or the man in your life. You can connect with Dennis and schedule a FREE strategy session at manuplifecoaching.com
Submit your topic suggestions to rob@theautismdad.com

Today's Conversation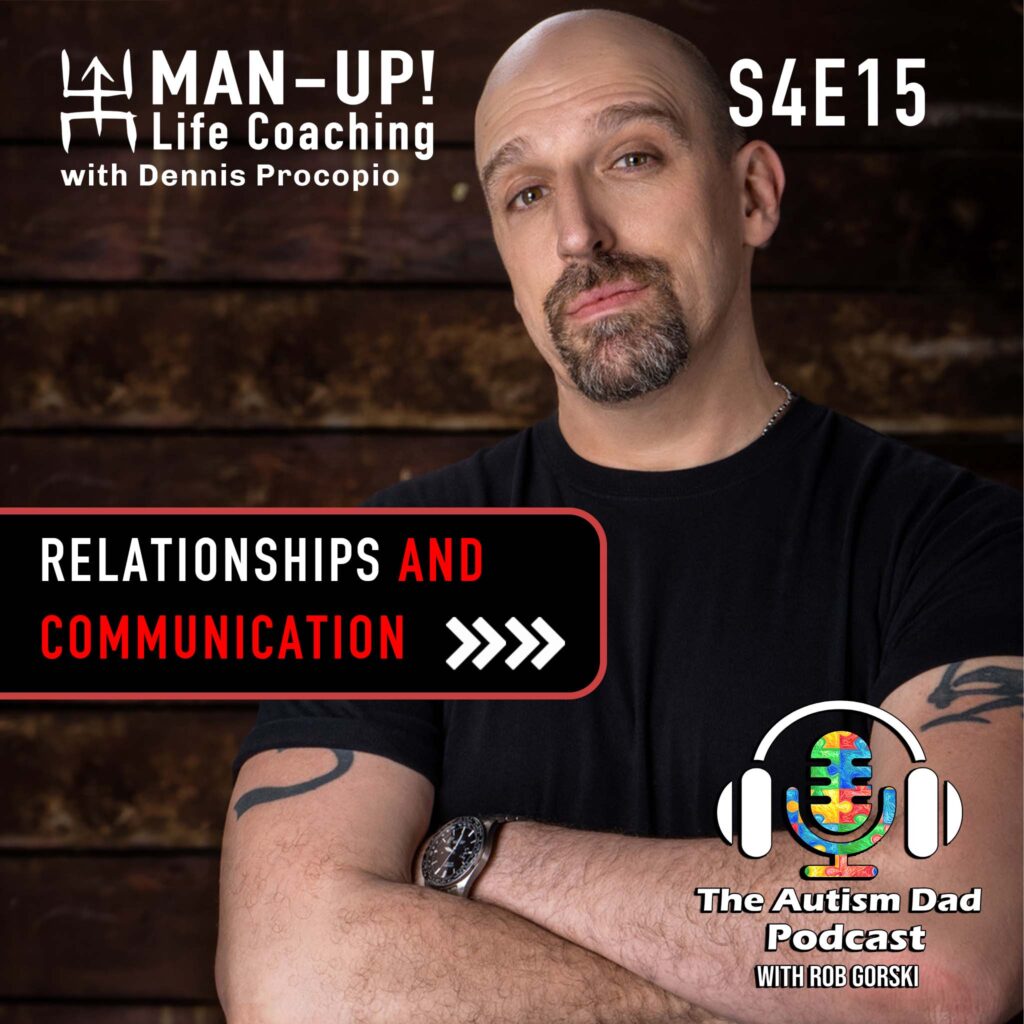 About Dennis:

As the founder of Man-UP! Life Coaching (MULC), I'm often asked about my background and how I got into the profession of coaching men.

That's a long story that I will begin to answer below, but the one quick thing I can say about myself as a coach is this:

After 30-some-odd years experience, there's no work that I would rather do. There's no greater reward for me than helping another men to become their best self.

manuplifecoaching.com
Previous Conversations with Dennis
---
All my information and relevant links are here
Support this podcast: venmo.com/theautismdad
Sponsors
This episode is sponsored by Mightier. Mightier is an amazing program out of Harvard Medical and Boston Children's. It uses video games to teach kids to emotionally self-regulate. Visit theautismdad.com/mightier and find out more information, including how to get a free 30-day trial.
This episode is also brought to you by Hero Health. HERO is a smart automatic pill dispenser that dramatically improves medication management and compliance. Learn more at theautismdad.com/hero and use code "theautismdad50" to save $50.