There's nothing more annoying than buying something and then realizing you don't know how to use it. This situation can be just as annoying for the business dad who's selling it. If a customer doesn't know to use it, they won't become a loyal customer or recommend you to others.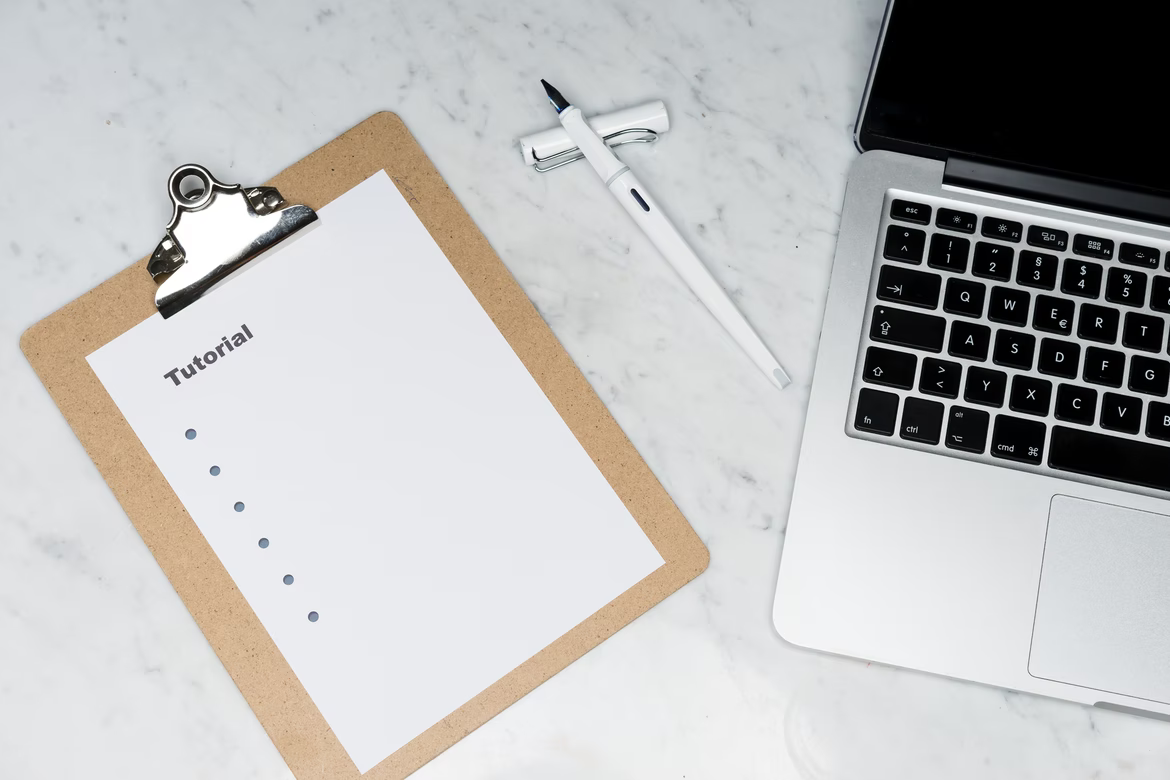 Image – free for commercial use
This is why customer tutorials are a very valuable tool in your company's marketing mix and support content for the customer. You can use tutorials to educate buyers about your product, no matter where they are in their customer journey.

Tutorials are an important part of your customer service. They can help your customer to solve any issues they're having and makes sure that they feel supported by your company.
What Is A Customer Tutorial?
Customer tutorials could be videos, webinars, infographics, or articles that teach your customers about your company's products. They can form the backbone for your company's base of knowledge. You can use them to demonstrate product features, how to use them, and make those features more valuable. For example, if you built an app and want to show how to use it, learn how to how to screen record on iphone, record yourself using your app, and share this.
How Customer Tutorials Benefit Your Business
Your company can benefit from creating tutorials in lots of different ways, especially as they can give more visibility to your brand. People often search for easy how-to guides when they want to learn how to do something. Most people prefer to learn about a product by watching a video.
If you can offer these resources, you can increase traffic to your website and attract new customers while building trust with your existing ones. Tutorials can also help to show you are an expert in your field. If you have easy to find answers to the questions you get asked the most, you can reduce your workload too.
Build Trust and Confidence
Offering tutorials shows your customers that you want them to succeed, which helps to build trust and loyalty. You're also making sure that buyers know how to get the most out of the product. When they can do this, they're more likely to stay with you.
When you customer looks at your products, they will value the fact that they can also use your knowledge base and see that everything is well documented. This can give them more confidence in making a purchase.
Having tutorials allows the consumer to make a decision about buying from you with more confidence because they know they have support from you.
Save Time and Money
Customer tutorials make it much easier for you and your team (if you have one) to answer customer questions, saving you time and resources that you would otherwise have to spend on support or outreach.
It does some time initially to create tutorials, but they will benefit your business in the long run because they make the decision to buy easier for your customer. Tutorials are self-service support that customers can turn to whenever they need to.
Investing in customer tutorials can also lead to fewer repetitive questions for your support team. If you have to write the same response multiple times to multiple people, this can be time-consuming, so create an article to address this common issue so people can solve the problem for themselves. The time you spend making the tutorial might feel like time spent away from dealing with customer support, but that tutorial could then save you a lot of time answering the same questions over and over.
How To Create And Share Customer Tutorials
You don't need to hire professional web developers or learn any complicated programming to make useful tutorials for your customers. Instead, you can use lots of simple tools and platforms (such as screen-recording yourself using your own apps or software) that don't need any specialized skills that can make the process easy. Here are some tips to get you started.
Look At How Other Companies Create Their Tutorials
You don't need to do anything wildly different to make good tutorials.
For example, if you're making videos, look at other people's video tutorials to see how they are giving instruction. Instruction needs to be clear and concise, and layout each step that the viewer needs to take in order to use your product.
Look at how tutorials include things like text and screenshots to explain how to use their product or troubleshoot any problems. How can you create tutorials for different levels of skill? How are similar businesses doing that? Combining video and text instructions can cater to lots of different learning styles, which makes the content more approachable for different customers.
Look at how good tutorials have been edited. You can do simple editing with free software found online, but a little editing will make your tutorials seem a lot more professional, easier to follow, and much easier to engage with.
Provide Clear Instructions
To avoid confusing your audience, you need to provide straightforward directions for them to follow. Spend some time mapping out all the steps for the tutorial in advance, and practice reading the script aloud, if you will be reading the instructions, to make sure you haven't missed anything and to catch any potential problem areas. The more complicated that your subject is, the more challenging you will find it to create a simple tutorial. Think about the best way to present your topic, then write a short script that fits with your brand voice, and outlines each step.
It can help to list each step as its own section, so the person using the tutorial can jump to the part that they need. Make it easy for people to access what they want and need.
Keep It Short
If you let your customer tutorials get overly long, too detailed, or too complicated, then your customer isn't going to watch it or find it useful. You need to make sure that you don't try to cover too many topics in one tutorial. For anything more complex, think about breaking the tutorial down into a series of videos, articles, and guides. Each section can then address a feature of your product and link the user to the next step afterward. This stops your audience from feeling overwhelmed.
When you're writing an article for your knowledge base, you might be tempted to include what else you can with your product, but try to stick to what people are expecting to get from the article. Identify one clear question, and provide the answer. Too much extra stuff just makes things confusing.
Make Tutorials Easy To Find Online
Tutorials can be a brilliant way to encourage your customers to engage with you or to attract new customers, as long as you can produce high-quality content. Tutorials also have the added benefit of being that you can (and absolutely should) optimize them for search engines. Doing this means people on your site can find what they need, and people who don't know you yet can find your tutorials in search results.
To optimize your tutorials for SEO, make sure you research the right keywords and use those keywords and other SEO techniques. Your content does need to match the intent of the search though, so don't keyword stuff.
Search engines do recognize a combination of text and video or other visuals. The text helps people to find the tutorial, and the video or graphic will show them how to use your product.
This is a contributed post and therefore may not reflect the views and opinions of this blog or its author. ☺