Purchasing a new family home can be comparable to completing a marathon. Before you walk through the front door, you must complete numerous stages and sign multiple documents. When it's all over, and you have your keys in hand, you might feel relieved, but don't relax just yet. There are still a few things you would need to do as soon as you've purchased your family. Are you wondering what these tasks include? Are you confused about it all? Well, don't worry, here's a list of important things you need to consider after purchasing a new family home.
Consider a home warranty review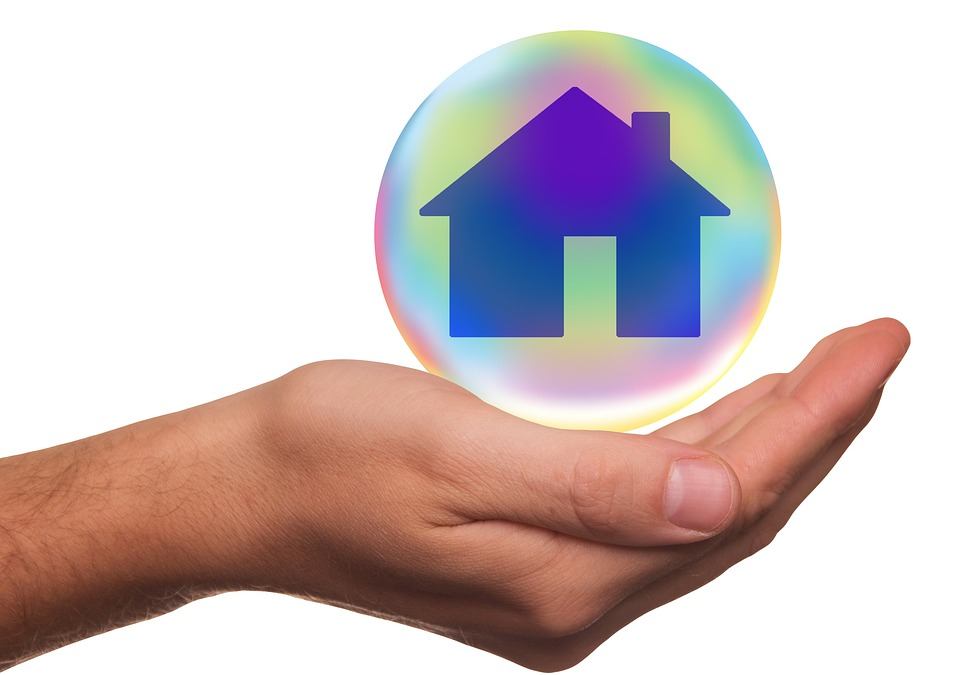 Upon purchase, some homebuyers are given a home warranty that states that the seller has checked the safety and functionality of the home's central systems or appliances. After all, the last thing a prospective buyer wants to deal with is a malfunctioning dishwasher or HVAC system. If you received a home warranty, now is an excellent time to check over the details to make sure you understand what's covered and how to file a claim. Even after you've closed the deal, it's a good idea to purchase a home warranty if you don't already have one.
Numerous home warranty providers on the market cover a wide range of services. As a homeowner, you need to visit various providers to find one that can effectively provide your home with the insurance it needs. You can do this by compiling a list of expensive items that could cost a ton to repair, such as water heater, furnace, air conditioner, and kitchen appliances, and find affordable plans that can cover these items.
Connect all essential services and utilities
Before you move in, make sure to connect all of your essential services, such as water, gas, and electricity. Ensure that your internet connection and cell provider receive enough connectivity. You can do these checks a few days before your closing date to prevent being unconnected for a long period. Connecting your essential services and utilities before the move helps you have a smooth move-in process and ensures that you have all you need in place when settling into your new home.
To avoid breaking the law or making avoidable mistakes, be sure to check with your local providers to learn more about the process, what form of ownership or residence verification you'll need, and how far you should arrange utility turn-on ahead of time.
Personalize your new home with a fresh coat of paint
Perhaps, the home's paint job may not have made an expression when you were about to purchase it. Now that you have purchased it, it's time to repaint it! Giving a house a fresh coat of paint is one of the simplest and most cost-effective ways to make it your own. It also gives your home more appeal, increases its value, and creates an ambiance that complements your home's overall theme. This is an excellent DIY project for you and your family to undertake, but you shouldn't hesitate to get a professional if necessary. 
You must do all your painting before you move in to avoid staining furniture pieces and other belongings. Paint can also cause health concerns when inhaled, so be sure to do this right after you've bought the home and before you move in. In addition, you wouldn't want your family getting stuck on wet paint or running it while it dries.
Establishing a maintenance schedule
Maintaining your new house should be viewed as a priority after purchasing the home. There may be numerous checks you would have to do, such as (but is not limited to) air filter replacement, gutter cleaning, carpet cleaning, and outside pressure washing. However, attempting to do all maintenance duties at once can be daunting and time-consuming. Instead, create a home maintenance checklist putting essential tasks first and going down the list. Doing this can help you spend money efficiently and create a budget that would cater to necessary repairs and unexpected ones that may spring up. You should also consider hiring a professional to do these checks and repairs to ensure you get good work done on your property.
Ensure you deep clean your new home
Do not assume that the previous owners or real estate agency cleaned the home thoroughly before putting it up for sale. Spend your first few days in your new house cleaning everything instead. If it's within your budget, you might consider paying a cleaning service to handle it. Check your gutters, backyard, dryer vents, chimney, and carpet, in addition to cleaning the kitchen and bathrooms. You can also hire a professional carpet cleaner, preferably before you move in, if you believe the carpet needs deeper cleaning. Also, remember that what has to be cleaned isn't always obvious. So, you may consider hiring professional cleaners to provide you with an extensive cleaning service.
Keep track of all the paperwork
You'll sign a mountain of legal paperwork on closing day to formally complete the deal, and you'll get copies of everything. It's critical to saving this information because it'll come in handy during tax season. That's because homeownership can help you save money on taxes, and because your year-end mortgage statement may not show goods you paid at closing, you'll have the documentation you need to claim them on your taxes.
Change locks to improve security
Since many people have had access to your new home's keys, one of the first things you should do is have a locksmith change all of the outside door locks. This is an often-overlooked step that you should not omit if you want to stay safe. When you buy your house, you can call a locksmith a few days before closing and make an appointment for new locks to be fitted the morning after you close your purchase. Knowing that we only had keys to our house made me feel a lot better.
Get to know your neighbors
It's never too early to get to know the individuals who live in your neighborhood. Some neighbors may stop by to get to know you, but take a few minutes to introduce yourself if they don't. It's especially vital to get in touch with your next-door neighbors so you can keep an eye on each other's houses and make sure nothing is wrong. Make an effort to meet the owners of at least a few of the residences in the area. It's always a good idea to be pleasant, especially if you're going on vacation and need someone to keep an eye on your parcels.
Update your address
People need to be able to find you now that you've moved into your new quarters. Ensure your friends and family are aware of your new address. When you receive a new address, you have to tell a lot of different people. For tax forms and other crucial paperwork, your employers will need your address. The following person to contact is your employer – this is an essential step that is sometimes overlooked, so make sure you reach your HR department to update their records. Even the applications that deliver your groceries or takeout must be updated to reflect the new delivery location.
Keep records of your insured properties
You'd be devastated if your new couch was destroyed in a fire or other disaster, so why not photograph and document it? Before buying a house, be sure you have appropriate replacement coverage on your homeowner's insurance policy. In an accident, creating a spreadsheet of your possessions will make it easier to recover them. Update the file as you unpack and purchase large-ticket things for your new house, and save a copy at work or in the cloud if your computer is among the valuables lost.
This is a contributed post and therefore may not reflect the views and opinions of this blog or its author. ☺