As I'm preparing my little corner of the world for 2022, I wanted to quickly share something I'm going to be putting a major focus on as I move forward. 2021 has been a monumental year for me, as well as my kids. There have been so many major life changes and I've definitely grown as a person. No matter how much growth I experience, there's always room for improvement.
With that in mind, there are two things I'm going to be focusing on in 2022. The first is pretty simple. I want to make more money. I mean, who doesn't want to make more money? My goal is to gain more stability, so I can better prepare for the future and give my family a better life. That's pretty basic right? Improving one's financial situation is important and always a good thing. There are some threads that shoot off from this but I'll talk about that another time.
Putting money aside for a minute, I want to talk a little about something else that's incredibly important to me.
To put it simply, I want to be a source of calm for the people in my life. I'm an emotional person who is admittedly, sometimes driven by said emotions. It's not necessarily a bad thing but it can create chaos in my life and that can negatively impact the people I love the most. I've been thinking and I recognize that I need to be a better leader. I need to find a better balance between feeling and thinking. I need to focus on productive ways of managing my anxiety, so that it doesn't build up and have undue influence over my words/actions.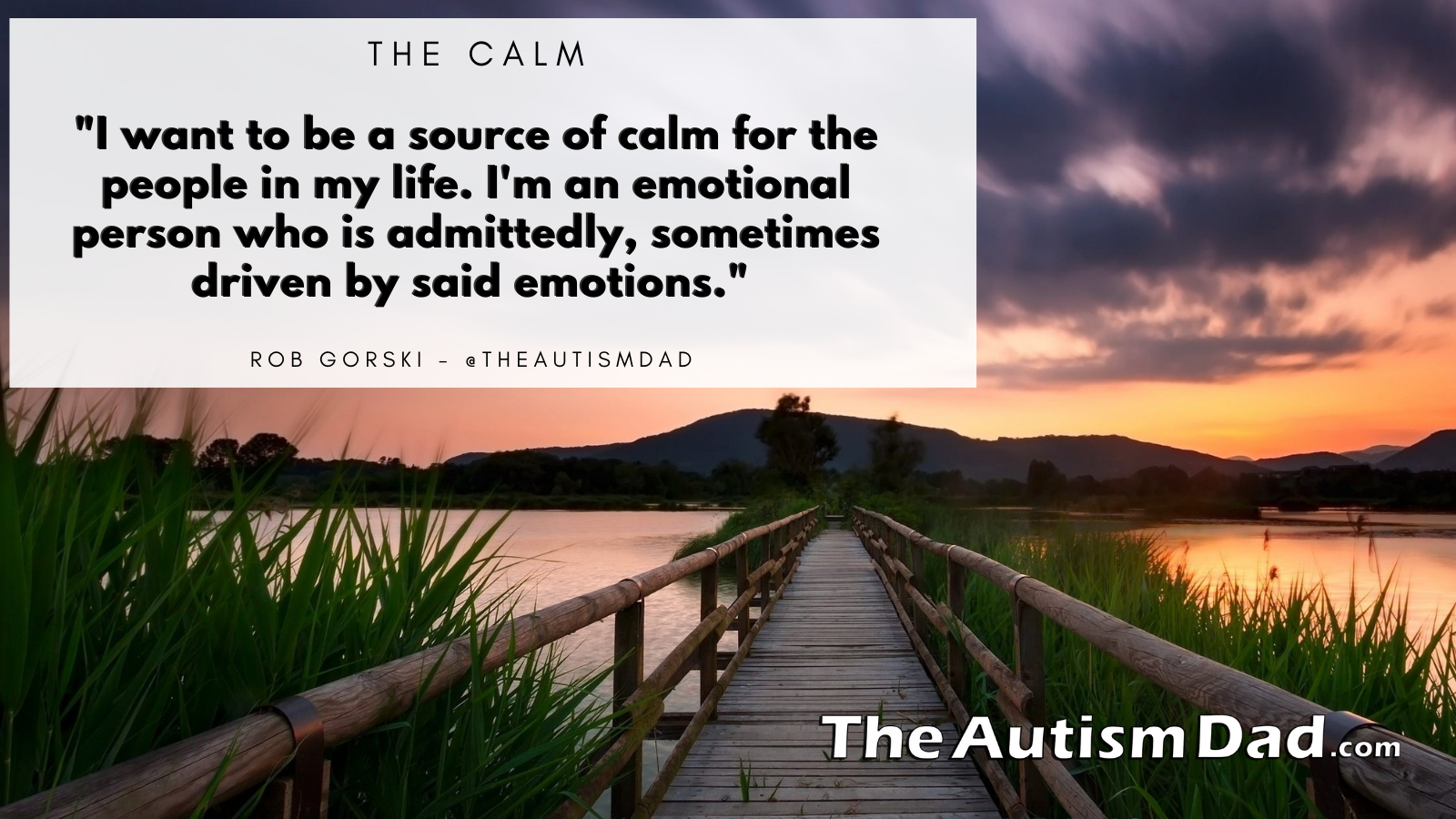 As 2022 approaches, I'm committed to doing better. I want calm and peace in my life. There's so much stress in everyday life anymore. Forget the special needs parenting thing for a minute. There's COVID, and political unrest. So many things create stress in our lives and I want to be a source of calm for the people in mine.
As time moves forward, I can talk more about things that I'm doing to ensure I provide this, not only for my loved ones, but for myself as well.
Life is too short as it is. I choose to spend my time having a positive impact and learning from my mistakes. I choose to seek continued growth and forge a path forward for my family that brings us peace, calm, and happiness.
I wish you all the very happiest of New Years. I hope you stay safe, healthy, and that 2022 treats you well.
Happy New Year….