Ask a parent or a grandparent what they did for fun when they were kids. Compare their answers to the ones you'd get from today's kids. You will probably find that you get very different answers, with a lot more indoor activities, and definitely more screen time. A lot of children are growing up in urban environments and aren't moving enough. Without being exposed to the great outdoors, your kids are missing out. Playing outside, from sports to classic play, is an important way to get kids to develop movement skills. Many parents struggle with getting their kids outdoors and away from their screens. Here are some ideas to get them outside.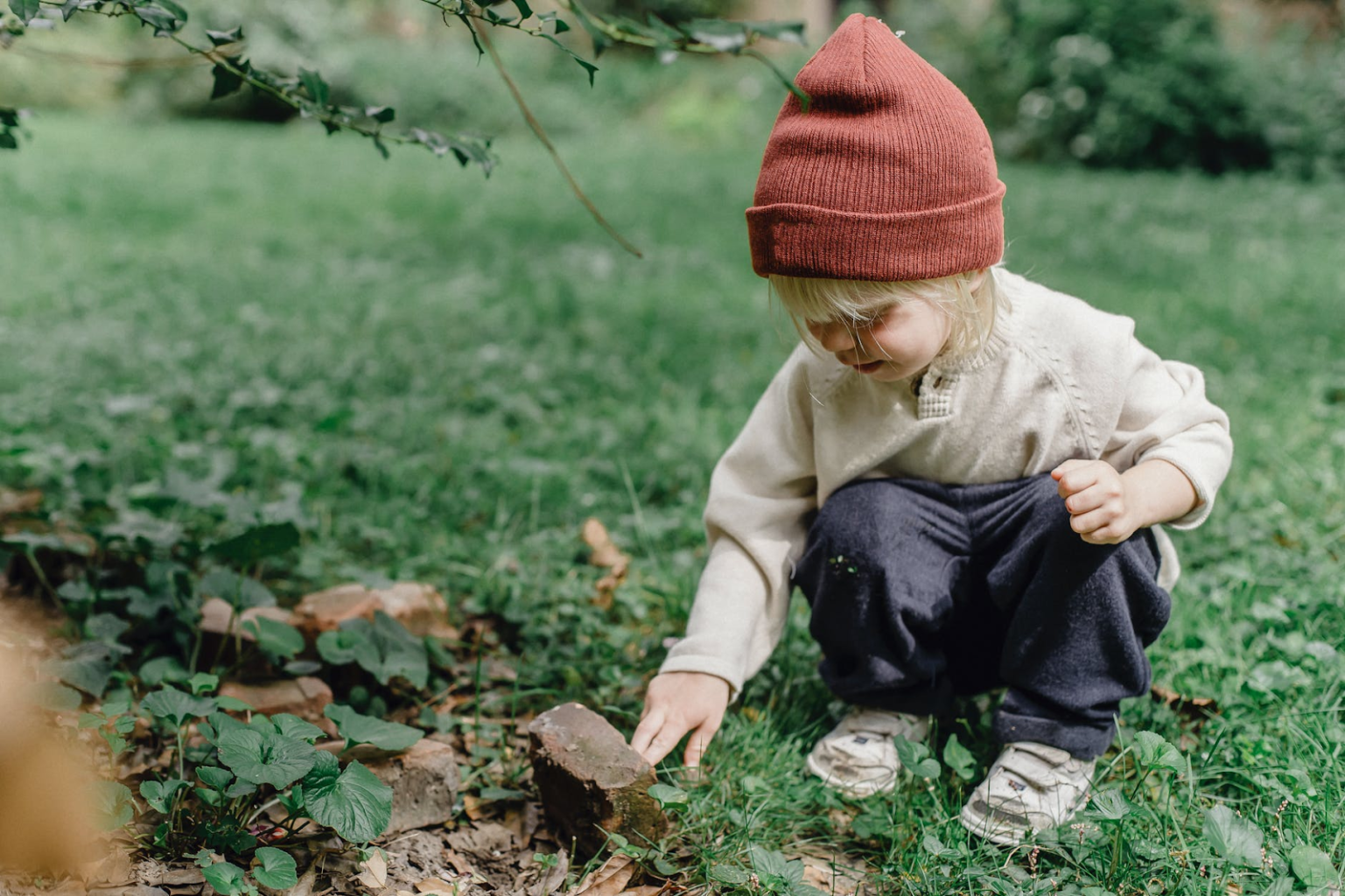 Image – free for commercial use
Tell your mids that it's ok (and fun) to wet, messy, and dirty.
Talk to them about your outdoor hobbies, whether you play in a weekend soccer team or shoot. Seeing you heading out in your Over Under Clothing will encourage them to get outside too.
Organize and outdoor play date. Take your children and their frinds to a park or a lake. Watch them play and interact with the nature around them.
Let your kids use natural resources in their play. For example, they can jump off tree stumps, climb boulders, or balance on logs. They can also use plants, sand, wood, and gravel to jump over, walk through, and throw. Nature invites more imaginative play and exploroation. Playing outside is often freely chosen and a more unstructured, spontaneous style of play.
Set a timer for a maximum amount of screen time. Encourage your children to spend less time watching TV or playing on the computer.
Tell your children to go outside in the backyard and play. Give them things to play with like a ball, sidewalk chalk, buckets, and see what they come up with. You can check on them, or keep an eye on them from inside the house, or better yet, get out there yourself and join in the fun.
Plant something in the garden with them, such as flowers or vegetables.
Explore nature with your children a little further away from home. Include some outside time in the great outdoor whenever you next go on holiday. You could do this by interesting somewhere geographically interesting, like the ocean, a mountain, or the desert.
Give your children some rope and an old sheet, or some other materials, and help them to build a fort in the garden. This is really fun to do and gives them a secret space to go when they're playing outside afterward too.
Park a few minutes away from their school on the school run, and walk the rest of the way. Point out things like good sticks or colorful leaves, and watch them interact with their environment on the way.
Go for regular walks or bike rides as a family to get you all outside. Even urban communities have trails and bike paths in local parks, riverways, or lakefronts, so you should be able to find somewhere to go. Keep some kid-friendly trail games ready to go.

This is a contributed post and therefore may not reflect the views and opinions of this blog or its author. ☺