Instagram has grown to be among the top popular social media channels for conversations, product advertising, and women expressing their lives, opinions, and children's lives.
Source: Giphy
Instagram micro-influencers are on the increase. Is this due to the Internet's and smartphones' intrusion? Whatever it is, one thing is for sure Instagram has begun to shape how individuals make spending decisions or even what maternity dress to buy.

This post would help you get an idea of how you can start a baby blog and how you can set up your account and profile with a few tips following ahead.
Setting Up An Account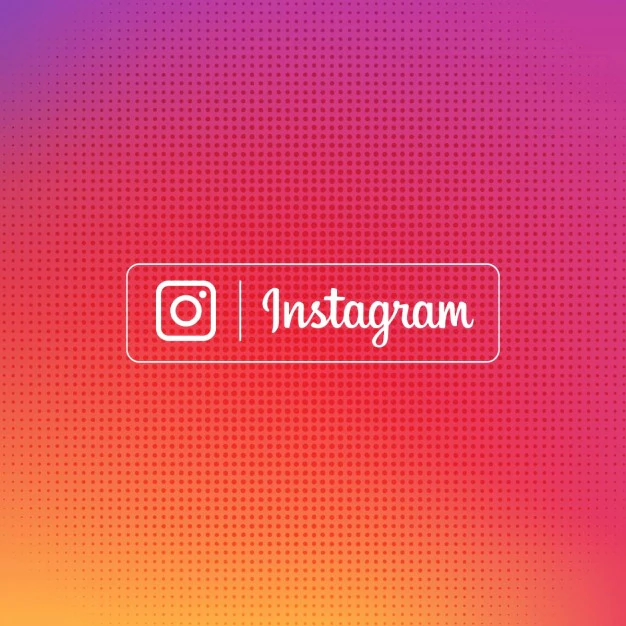 Source: Freepik
To begin an Instagram blog, firstly establish an Instagram account choosing a Business Account.
Personal and Business profiles were available on Instagram. They have lately introduced a unique sort of profile known as Creator.
Therefore, if you are a content creator, change your profile to the creator. As a blogger, you would be creating content and hence you can choose the Creator category.
To move among various kinds of accounts and to configure your profile, go to Settings and then choose Account.
Then, choose the most appropriate section for your profile. Blogger could be the answer for you. Next, decide if you wish your contact details and area to be shown to the public or not.
That's all there is to it; you have accomplished creating an Instagram blog. Here are a few tips to get you started:
Choose a Relevant Name
Source: Freepik
It's definitely time to be inventive and choose a name that suits your blog. Choosing a name for your blog is enjoyable, however, it should never be a choice to be taken casually.
Because your blog name is frequently the primary information users notice about you on the internet, it's critical that you make a strong overall impact.
A decent blog name ought to be original and catch the interest of viewers. However, it must also assist folks in understanding what your blog is really around.
It's misleading, for instance, if you choose a name as a travel freak but post about becoming a mother of twin babies. Therefore, it is important that you pick a name that best suits your blog.
Choose a Profile Picture
Source: Freepik
It is critical to pick a nice picture as your Instagram account picture. It bears no logic to employ a logo as a picture until you are a big name.
We identify trademarks from major firms, thus using the logo as the Instagram headline picture makes sense. It is preferable to employ your own image as a content provider, blogger, or promoter.
Users engage with images and will prefer to engage with a person than an incomprehensible symbol.
There is no other way to put it, but your profile serves as your cover page. It is your responsibility to look after it.
Not having a proper bio or profile name is a waste of the available space. That is why it is claimed that knowing social media is crucial before bringing business here.
Create an eye-catching, short bio that describes your company in detail and includes your contact information. Always maintain a theme in mind with your writings so that when people come here, they appreciate what they see.
A theme does not have to be rigid. You are free to mix and combine. It simply needs to match the tone of what you're here for.
Use Keywords
Source: Freepik
I usually glance at somebody's bio initially. Invest considerable time adding keywords to your bio. This keeps your bio accessible and lets users comprehend who you are. Include hashtags in your bio. This boosts your account's visibility when users look for keywords on Instagram. Include a CTA to the URL in your bio. Provide a compelling cause for anyone to engage in your offer.
Even if you don't have numerous Instagram followers initially you can utilize Instagram to communicate with a certain set of individuals.
Post Regularly
Source: Freepik
Nothing on Instagram will ever help you as much as regular posts will. Regular articles not only keep your profile updated but also present your audience with a daily view of what you have to offer.
After all, it is normal for someone who posts on a regular basis to not repeat the material of the previous day. Your creative mind will be channeled as well, and you will have an optimal version of what you have to give.
Of course, deadlines can be exhausting, but once you get into a rhythm, you become accustomed to it and you adjust. Just keep in mind that your material should not divert from your business and should stay inside your specialty.
This will be really beneficial to you in the long term. It can also work in your favor when a new person sees your profile. The new user is more likely to click on the follow button.
Collaborating Will Help
Source: Freepik
While you're working on it, collaborate with an influencer who has the necessary understanding of the area you are trying to grow in. This can not only magnify your marketing messages, but also your meetings. Along with collaboration, you can also learn more about gaining paid Instagram organic views.
There are many Instagram influencers but simply gaining a high number of followers will not suffice. Recognize how their target audience overlaps with yours and how their support for your product will be won.
As you begin to negotiate the agreement, make sure to include instructions for the endorser on how to use effective calls to action to attract their followers to your webpage.
Mom Blogs to Follow on Instagram
Swaddles n' Bottles
Source: Instagram
The Swaddles n' Bottles blog is mostly concerned with pregnancy, maternity and childbirth, baby care, and feeding.
Based on their revenue records, Swaddles n' Bottles earned $8,100 in November 2017 and $11,180 in December 2017.
Caroline, the creator of Swaddles n' Bottles, is simultaneously the founder of the Little Learning Club and The Basics of Blogging. She built all three blogs from the bottom up, and they currently generate a total of six figures each year.
The Realistic Mama
Source: Instagram
The Realistic Mama blog offers advice on a number of areas, like relationship and parenthood guidance, DIY stuff, and how to generate income as a stay-at-home mother.
Alida established the blog, and because of its popularity, her husband was enabled to resign from his full-time profession to assist operate the website as well.
As per revenue statistics, the Realistic Mama blog earns more than $20,000 every month.
As previously stated, it requires a significant amount of time and effort to reach the income levels attained by these stay-at-home mom blogs. However, it is conceivable and with good efforts, it can be accomplished.
Conclusion
We hope this article might have given you an idea about how you can start a baby blog on Instagram. By choosing a specific niche and working for it consistently you can definitely grow your blog on Instagram.
This is a contributed post. ☺