I wanted to take a second and let you know that I just launched a new website for the podcast. The pod has been my primary focus lately and with it growing, I want to provide the best user experience possible.
If you visit listen.theautismdad.com or click the link at the top of this page, you will find a one stop shop for everything related to the pod.
I've been building the podcast website from scratch for years and was never happy with it. It was clunky, and I couldn't build out the features I wanted. I decided that I needed to walk away from that process because it was really frustrating for me and was taking up too much of my time. I've never outsourced anything before but I decided to look into an all in one solution I found a company called Podpage. Everything I was building from scratch was already built in. I just needed to customize it, manually put in a ton of information and make it my own.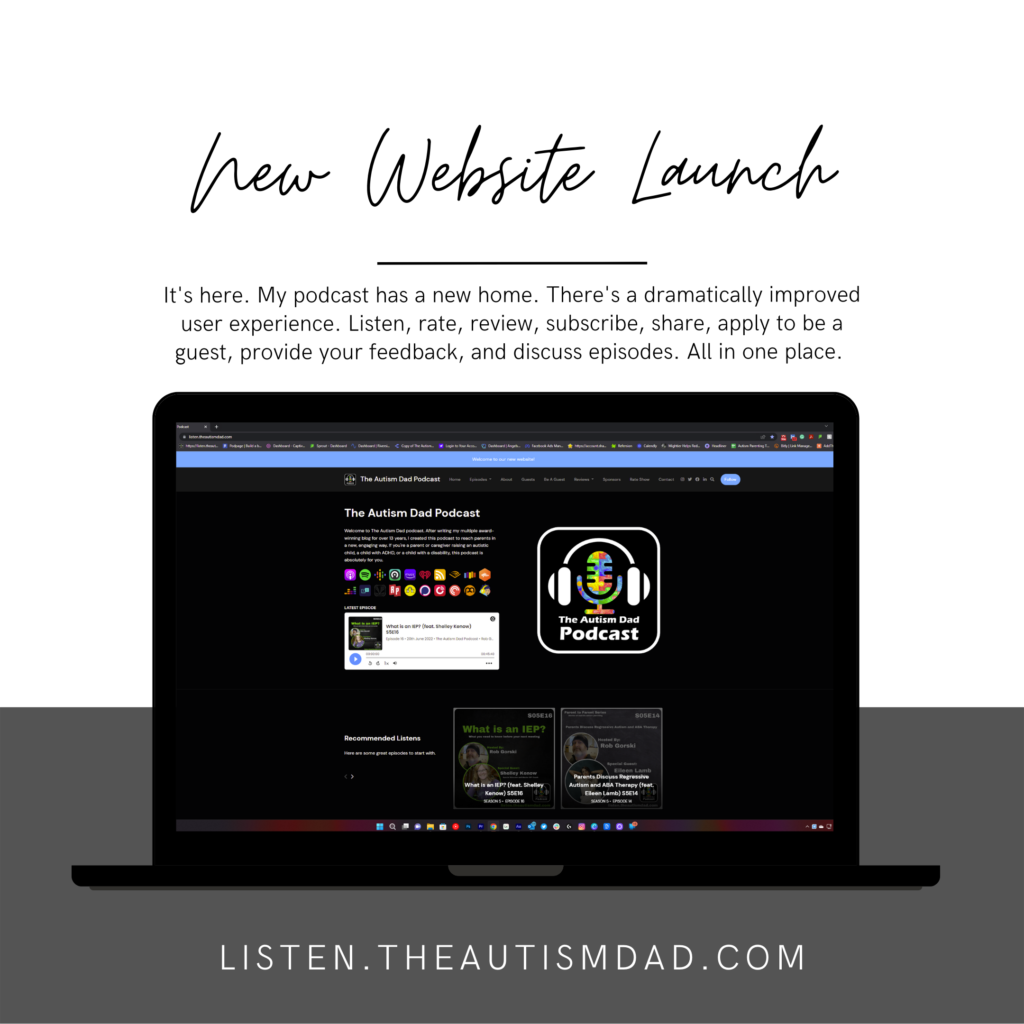 Going forward, you will be able to listen, subscribe, like, share, comment, review, read reviews, submit requests/ideas, apply to be a guest, learn about sponsorship opportunities, and read up on past guests, all from one site. I feel really good about this and I hope you will enjoy the new experience. I'm so excited to share this because I'm so passionate about what I do and now what I do has a home.
I'm not thrilled that I gave up on building this myself but honestly, I don't have the time. I was getting hung up on things and it was slowing down progress. Sometimes, the best thing you can do is recognize the need to step back and find a different approach. Maybe someday, I'll finish building what I started or maybe not. I'm really happy with the way this works and its significantly reduced the amount of time I spend maintaining the site each week..
Please take a second and visit listen.theautismdad.com. Subscribe for weekly updates and never miss a new episode. Your feedback is important to me, and I'm grateful to have an environment that fosters that now. ☺