As I'm writing this, I'm sitting on the floor at the hospital, because Gavin was rushed here by ambulance tonight. We aren't entirely sure what's going on. He's stable but in rough shape.
We suspect it's a reaction to his meds.
I had actually recorded a pod this morning and talked about what's going on with Gavin. It's easier to just listen than for me to try and explain everything.

Since this pod was recorded, we had to start him back on the Clozapine, per his doctor. Gavin was not doing well, and Clozapine is the only medication he can take.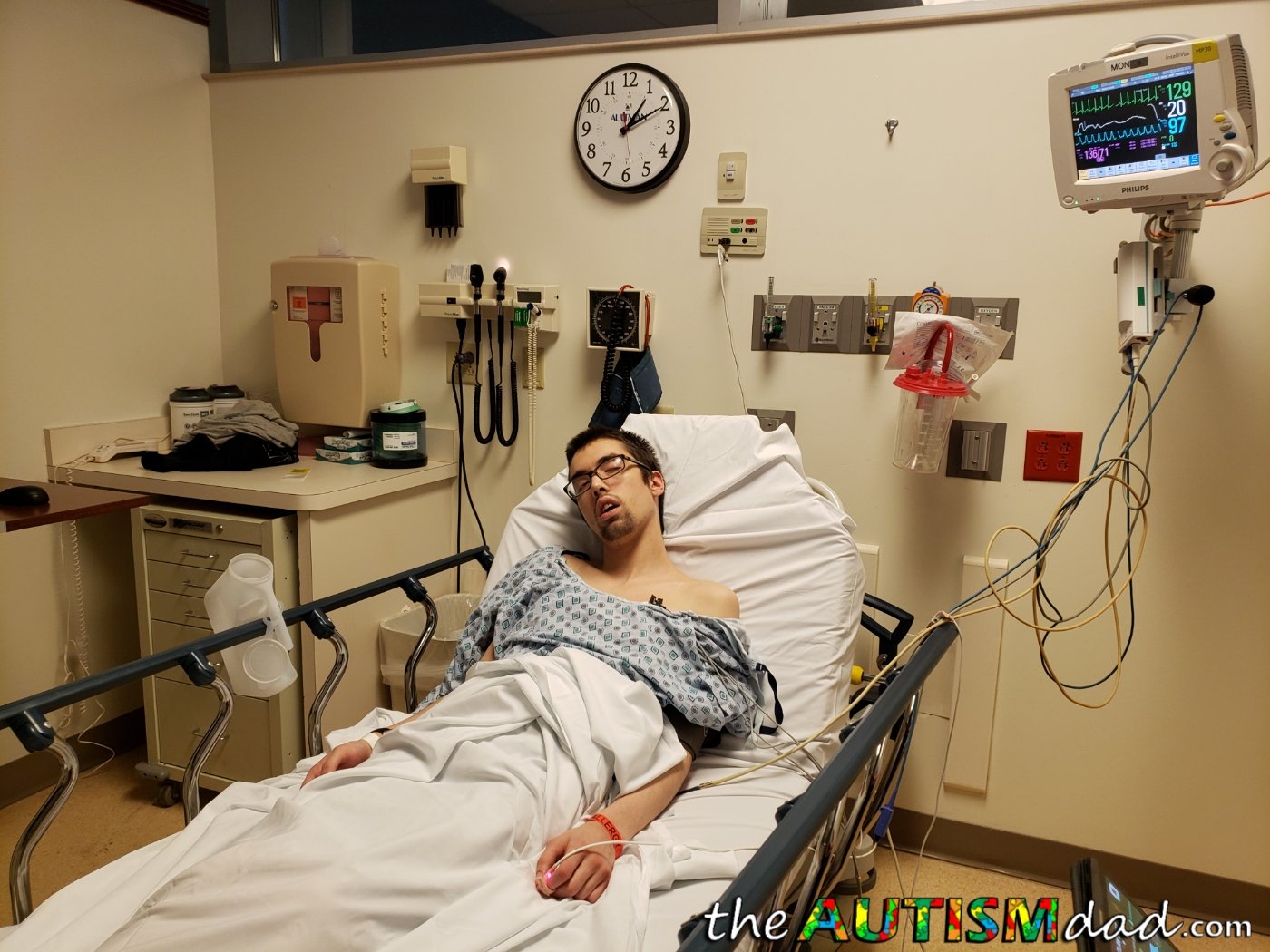 We suspect he's having a reaction to going back on and it was pretty scary. It's still scary because he's not doing good.
About midnight, Gavin collapsed in the hallway. He was completely disoriented, unable to stand, speak or even hold himself up. He was drooling all over himself and had lost control over his bladder. Every time he laid back, his tongue was occluding his airway. We don't know if he had a seizure.
There was no way I could get him down the stairs on my own. We have an open staircase, and it was too dangerous.
I had Lizze call 911 because I was not comfortable managing this on my own.
At the moment, Gavin is still incoherent and has been admitted. That's all I have for right now. Again, the podcast below will go into more detail about everything prior to Gavin being hospitalized.
Please keep him in your thoughts and prayers.