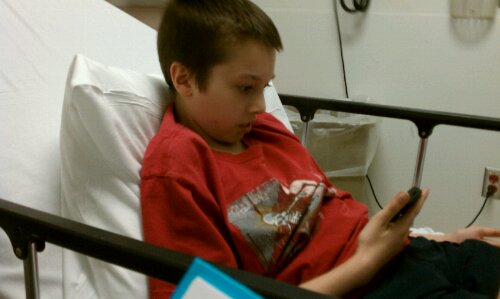 I spoke with Gavin this morning and he seems to be in good spirits. He hasn't slept in 2 days though. He is spending his time trying to beat Sonic Heros. He is going to be there for the foreseeable future. This is not easy on anyone right now. As a friend of ours put it yesterday we are burning the candle at both ends.
We will be home for awhile as ER and EJ are both sick. I have been receiving emails about sending Gavin a card.

He would love the cards and we will collect them and drop them off as we get them. It would make his day. Again this is only if you want to. I am just responding to the requests for the information.
That's it for now will post more when we get more.