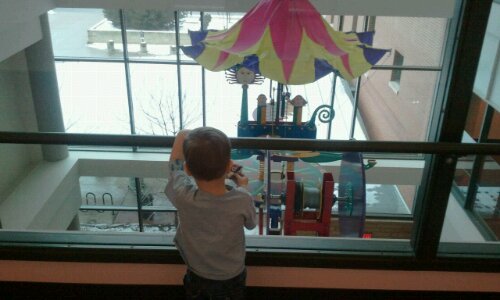 Today has to be the worst day I have had since Elliott was in the NICU. We met with the doctor and she confirmed our fears… I can't tell you how hard it is to even type right now. I had to hold it together so I could drive home. Emmett is not "Non-verbal" Autistic but he isn't Aspergers either.  Basically he it's better then non-verbal but worse than Aspergers.  To be honest I had been thinking Aspergers but he is far to delayed developmentally she said. He isn't completely non-verbal as he has a few words. She said he makes eye contact but won't maintain it. So he is Autistic…
I somehow thought it would be easier to knowing for sure but it isn't….. In truth, right now I just don't care about anything. I just want to curl up and cry…….

Thank you are all the messages and emails. I wish I had to energy to respond to all of the but I don't. So please accept my sincerest thank you…….