Dr. Pattie has a prize closet full of cool stuff for the kids to pick from after each appointment. This is Gavin's favorite part of the session. In this picture, Gavin is choosing between 4 different Hot Wheel cars. These guys really look forward to these appointments.
It's SO important for your kids to be comfortable with their therapist. It makes so many things easier.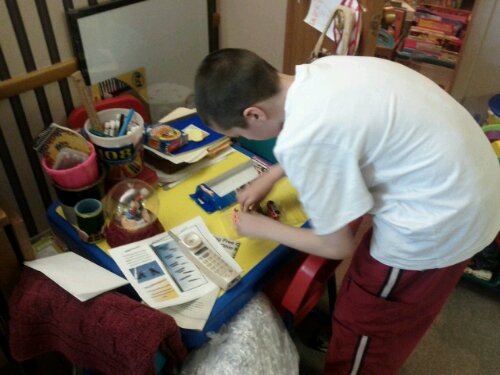 – Lost and Tired

Post by WordPress for Android via Nexus S 4G with out the use of proper editing tools and auto-correct.
Please Vote for Lost and Tired (just click the link) and help me spread Autism Awareness. Everyone can Vote once a day 🙂