I'm grateful that we have a place to live. Things could always be worse but with that said, I HATE THIS HOUSE. I'm so tired of everything falling apart, not because of the maintenance aspect but because nothing is a simple repair. Much of the plumbing and electrical work in the house is a complete disaster. Often times I have found that many of the things done to this house prior to us moving in was not done properly.
The sprayer on the kitchen sink went bad and so we can't turn the water on without flooding underneath the sink. This is normally a simple repair but with my luck. The two supply lines are butted up against the bolt at the end of the hose I need to replace. There is no way to get a wrench in there.  I have to probably pull the whole faucet out in order to pull the hose off and replace it. Not going to be fun seeing as how corroded the rest of the plumbing is. My fear is that pulling it apart will force a more in depth repair. This should be a simple fix but it's not looking that way.
We can't afford to replace the whole faucet but I need to at least fix the hose for the sprayer. Right now we have been washing dishes in the bathroom sink. That takes me back to college but that's where the fun ends.
My Dad is going to stop by in the morning to see if he has any ideas that DON'T involve more work or expense then necessary.

Many special needs families find themselves in similar places when repairs come up. Money is tight and time is scarce. There should be so kind of rule that special needs families get a pass on some of this stuff cause we have enough problems already. Wishful thinking……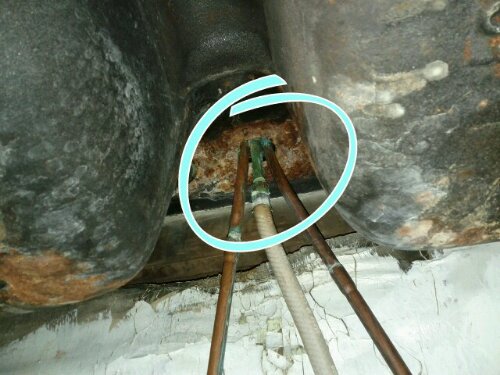 – Lost and Tired

Post by WordPress for Android via Nexus S 4G with out the use of proper editing tools and auto-correct.
Please Vote for Lost and Tired (just click the link) and help me spread Autism Awareness. Everyone can Vote once a day 🙂