This is the follow up to Why Autism Awareness is broken post. Please be sure to read that post first before moving on to this one. 

"How can we as members of the Autism community ever expect the world to understand when we can't even be on the same page ourselves. We preach to the world that every Autistic child is different and that's very true. However, these words become empty if we fail to apply them within our own Autism community. As parents we make the mistake of generalizing things much the same way our kids do.
We generalize our experience with Autism and its impact on the family and transpose that across the board. In other words, we assume that other peoples experience mirrors that of our own. That's a very dangerous and damaging assumption……. If we are making that mistake how can we expect the rest of the world to be any different?"
—-Problems with Autism Awareness (pt1)
How can we fix Autism Awareness?
I think the solution is much simpler then one might think. However, while it may be simple, it won't be easy. It will require us to be honest with both ourselves and others in ways that we may be uncomfortable with at first because we aren't used to sharing our lives in this manner.That said, if we aren't honest about our experiences, then how can we possibly expect the rest of the world to understand what Autism can really be like and how it can really impact our children and families.
My personal approach to Autism Awareness is to share our story, sometimes in a brutally honest fashion. It wasn't easy to do at first. We had spent a great deal of time hiding just how difficult things were because we knew that the truth was overwhelming to the people in our lives.
It's often overwhelming, uncomfortable and even depressing to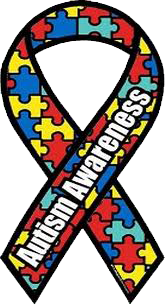 read but at the same time,  it's the truth and my family lives it EVERY SINGLE DAY. I realized that if I continued to hide the truth or "sugar coat" the challenges, struggles and heartache we were experiencing with Autism, I would be doing a disservice to both my family and those around us.
All I ever accomplished by hiding the truth or not being honest about our struggles, was to give people the wrong impression of what we're going through. How could anyone ever understand just how challenging life is for some of my kids or even just how challenging things are for us, as their special needs parents, if I wasn't honest about it.
Let's be honest with ourselves about Autism
Let's be honest with ourselves for just a minute here. There is absolutely nothing wrong with trying to remain positive in the face of everything Autism brings to the table. However, the truth of the matter is that all the happy thoughts and positive attitude in the world won't make my kids any less Autistic or their lives or our lives for that matter, any less challenging.
While we are being honest here, sugar coating the truth, or trying to hide the challenges my wife and I face together, as special needs parents, won't make them any easier. In fact it only serves to complicate matters and promote a feeling of isolation because no one would know what we were going through. Does that make sense?
As members of the Autism Community, we must be honest with ourselves and each other. Admitting that we are frustrated, overwhelmed, beaten down, terrified, demoralized or just "Lost and Tired",  as a result of our Autistic child's behavior doesn't make us bad parents. It certainly does not mean that our children are bad or we don't love them. It's simply an unpleasant truth….it's also the reality of the situation.
In fact,  I would go so far as to argue, that being honest with ourselves and everyone else, shows just how just much we actually do love our children and demonstrates great courage and a steadfast determination to making the world a better place for our kids. Being honest about our experiences not only helps to educate the public by showing the world that everyone's experience with Autism is profoundly dynamic but it serves as a reminder to the Autism community itself that Autism is different for every person and every family and that is all to often overlooked.
By sharing our experiences openly, honestly and emotionally we are showing the world what Autism actually is by letting the world view it through our eyes and witness the many ways it actually impacts our families (both good and bad).
The goal of Autism Awareness
I think the goal of Autism Awareness should be to help the public become Autism Aware by presenting Autism in a "non-clinical" fashion and in a relatable way.
Honestly, anyone can read the facts about Autism in a book or online. However, accurate and multifaceted first hand accounts are few and far between. In my opinion, when we share our inner most personal thoughts, fears, hopes, experiences, joy and heartbreak, we allow someone to step into our shoes and relate to situation, even if only for a moment.  That moment, brief as it may be, is so critical to our goal of spreading effective Autism Awareness.
The one thing we all have (as human beings) in common is a love and devotion for our children. This is something that binds all of us together on the most basic of levels. Think of it like this, when you hear about something tragic happening to someones child, you can't help but put yourself in their shoes and think something along the lines of "I can't even imagine what I would do if that happened to [insert your child's name here]".
Maybe it only lasts a few moments but in those brief moments an emotional connection was made and you could relate and empathize with that person's pain, even though they may be a complete stranger to you otherwise.
What's truly amazing about us, as human beings, is our ability to relate to and empathize with a complete stranger when a child is involved. Sharing our stories in a way that helps people to relate is so important to spreading Autism Awareness. In that brief moment when an emotional connection is made the seeds of Awareness are planted. We can then help those seeds naturally take root and grow by continuing to share our stories and nurturing that emotional connection.
Autism Awareness that grows under these conditions is Awareness in it's purest and most effective form.  With this type of Autism Awareness growing and spreading across the world, perhaps our children can avoid the cruelty that I witnessed and documented in My Broken Heart, a post from earlier this year. 
How can you help Autism Awareness?
The current approach to Autism Awareness is broken and misguided. The general approach to Autism Awareness currently, is very "clinical" and lacking a personal connection. It sometimes even feels forced on people. Not only do I not agree with this approach but it's clearly not working.
It's basic human nature to reject or resist things that we perceive as being forced upon us. Nobody wants to told what to think, do or feel. If Autism Awareness is to take root and spread we must keep that in mind.
I'm sure we have all heard the saying "you can lead a horse to water but you can't make it drink". I think the same principle applies here as well.  We can shove all the clinical information and static Autism facts we want down peoples throats but we can't force them care. Autism by it's very nature, is profoundly dynamic. Currently, many people, including those within the Autism community itself, are failing to recognize that very basic, yet elusive fact.
By being honest with ourselves first and foremost,  we are taking a huge step towards making things better. Only after we are honest with ourselves, can we effectively openly, honestly and emotionally share our stories and experiences with the world.  Doing so, while not necessarily easy, can and will help people to become Autism Aware in a way that can naturally take root and grow.
This is my pledge to Autism Awareness…My Reality Autism…
This is my Reality Autism statement. What will yours be?
I'm sorry if reading about my life makes you uncomfortable.  However,  my purpose is to educate people about Autism and it's impact on, at least my family.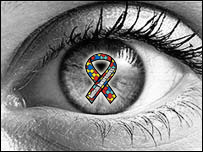 I know it's often times depressing and difficult to read. With that said,  I ask that you remember just one thing.  You are only reading about it. In the end,  you can walk away and return to your life. I on the other hand,  along with my family, live this every single day with no exception. This is my reality.
Hear this. I will no longer pretend things are okay or sugar coat the truth simply to make you more comfortable with my life.
If it bothers you that much then simply don't read it.  I will not compromise the purpose or mission of this blog or my message, simply because you are uncomfortable with my truth.
I would love to help you share your story. Contact me if your interested in sharing your story here. 
Join the Cause and Pledge to share your stories. Show the world what Autism is through your eyes.