We have company today. So we made the attempt to get Emmett dressed.  Well he made it about an hour and a half before he just couldn't take it anymore.
He comes downstairs and takes his shirt off.  Then his shoes and socks fell to the floor,  followed his pants.
Once again Emmett,  leaves his calling card.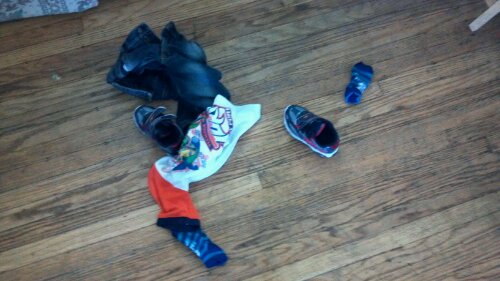 – Lost and Tired

Post by WordPress for Android via Nexus S 4G without the use of proper editing tools and disadvantages of a bastardized version of auto-correct.
Please Vote for Lost and Tired (just click the link) and help me spread Autism Awareness. Everyone can Vote once a day 🙂