We came home from Akron Children's Hospital yesterday and apparently something happened while we were gone. Whatever that something was, ticked her off enough to physically break through the steel door of her kennel and mangle it so badly that it can't fixed.
I'm assuming someone was walking around the house or may even even came up to the door.  All I know for sure is that whoever or whatever it was,  rubbed Maggie the wrong way…..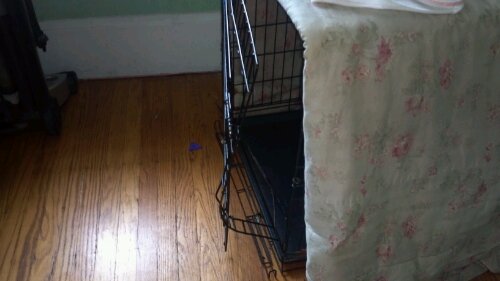 – Lost and Tired

Posted by WordPress for Android via Tegra 2 powered Motorola Photon 4G (provided to me at no charge by Sprint) without the use of proper editing tools and disadvantages of a bastardized version of auto-correct.
Please Vote for Lost and Tired (just click the link) and help me spread Autism Awareness. Everyone can Vote once a day 🙂