I have partnered with the Jillian McCabe, the maker of Sensory Bombs, to provide three of my readers with five FREE Sensory Bombs. Sensory Bombs are a tool to help your special needs and/or typical children with bath time and subsequently bed time..
Sensory Bombs are calming tools that offer a highly effective sensory experience. In essence, they are like a weighted blanket for the bathtub; they make the water heavier and provide evenly distributed pressure that "hugs" the muscles and joints. As a result, the child is relaxed, moisturized and able to transition into a restful sleep.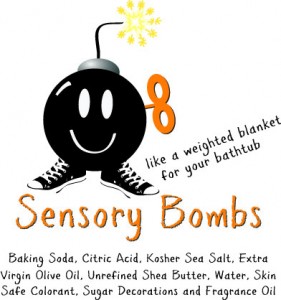 You can also read my review (See: Sensory Bombs [Review])
Jump in and enter to win 5 FREE sensory bombs, shipped directly to your doorstep.  This giveaway is once again run using Rafflecopter. Should you have any questions, please feel free to Contact Me.