Gavin is now at the pediatrician getting checked out.  We will likely be sent for an abdominal xray to get a better idea of what is going on.
I'm concerned that he is dealing with a blockage or at least a partial blockage.
The other concern is that there is a chance he has actually been eating his socks and that is contributing to the problem.  While he denies this as being true,  he's never honest about what he eats right away.

With that said,  we can get an idea of whether or he's hiding something by the way he reacts to the question.
We have to assume that he's not being honest because his health and safety may be at risk by what he has ingested.  This will turn into an interrogation of sorts because we have to figure out what he ate,  so it can be dealt with.
I look forward to a day full of meltdowns now.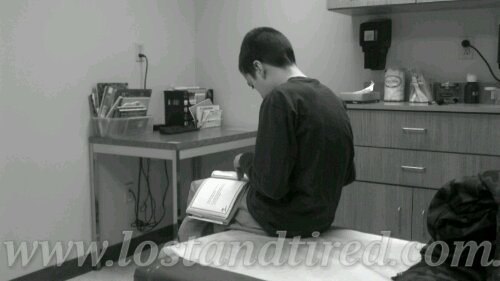 Posted from WordPress for Android