I have never bought into any of the special diets for kids on the Autism Spectrum. Everyone has the right to think and do what is best for their family and I totally respect that.
My mother has Celiac Disease which requires the GF/CF diet or her life is in danger. It's pretty tedious.
Our lives are complicated enough without having to worry about something that would have little or no positive impact on the boys, aside from the health benefits.

We have a hard enough time with Emmett's food allergies. He is allergic to milk, lactose and egg.
Which brings me back to the point of this post.
I had to make a run to the grocery store this morning because Emmett would not eat or drink because his mouth hurt so bad.
The only thing we have ever found that he can safely ingest and actually enjoys eating is Coconut Milk Ice Cream. I don't like coconut but the ice cream is actually really, really good.
This stuff really isn't even that bad for you either. I also found these little Coconut Milk Fudge Bars as well.
When Emmett hits these flares, this stuff is the only way we can get him to eat anything.
He will ask me for his special ice cream and I'll go hunt it down.
This stuff is expensive though. It's like $6/pint and that's pretty steep. However, it works and provides him comfort, so you really can't put a price on that.
I don't remember if it's GF/CF but it is really good and Emmett loves it. Might be worth a try if any of your little one's go through the same thing when they have a sore throat or something similar.
On a side note. I welcome open discussion about all things special needs related. I do ask that we treat everyone with respect regardless of whether we agree with each other or not. We can learn alot from each other. 🙂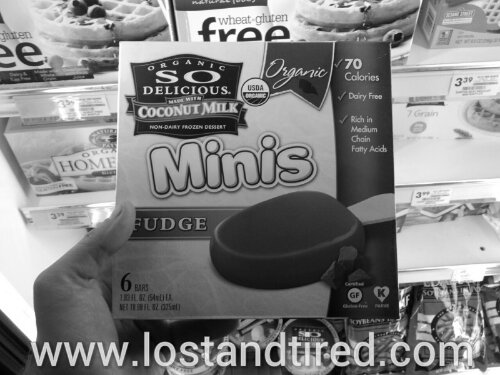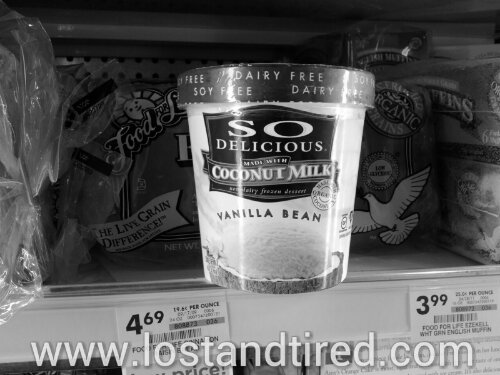 Posted from WordPress for Android