We have arrived at the Rheumatologist located in Akron Children's Hospital.  I would like to also add that we are actually early.
Isn't there a rule somewhere,  that you can't be given bad news when you arrived early to an appointment? Especially,  being early and having to get 3 boys on the Autism Spectrum ready.
If not,  then there should be.   🙂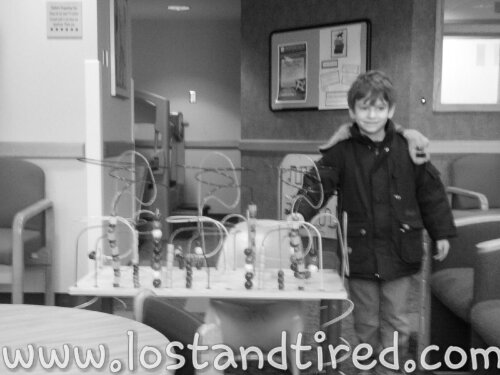 **Thanks for reading**
       -Lost and Tired
Please join our Community Autism Support Forum
Posted from WordPress for Android so please forgive the typos. Auto-correct and I don't get along very well.