So I had to fill the gas tank once again in order to make it to the EEG today at Akron Children's Hospital. 
Typically,  when I'm filling the gas tank,  I always try to stop on an even dollar amount.  It almost never happens when I'm trying and I have to top it off in order to even the numbers out. 
You all know what I'm talking about,  right?

Anyway,  this morning,  while I was filling the tank,  I was cleaning all the snow and ice off of the van.  When the pump stopped,  I went to check it and this is what I found. 
I couldn't do this again if I tried.  🙂
This has got to mean something,  right?  😉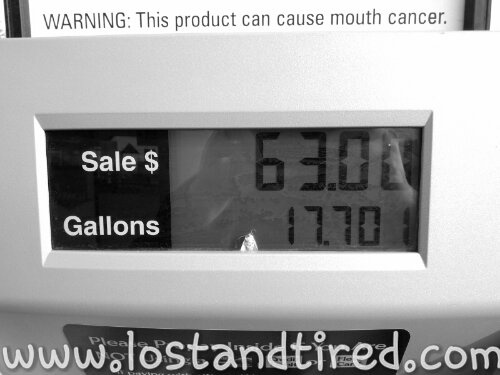 **Thanks for reading**
       -Lost and Tired
Please join our Community Autism Support Forum
Posted from WordPress for Android so please forgive the typos. Auto-correct and I don't get along very well.