This was by far the worst Gavin has done at an infusion.  I had taken Elliott to the cafeteria to eat lunch while they were putting the IV in.  He didn't want to see that part.
When we got back,  about 20 minutes later,  it was done and Gavin was back to his video games.
The nurse told me what happened and said that she had never seen him like this.  Thankfully he didn't fight her,  he just screamed at her.  The actual infusion itself went well.  He tolerated the antibodies and felt fine,  if not a bit sleepy.

It took about 3 or 4 hours total before we were done. 
When it was time to pull the IV,  Elliott stepped out again because he didn't want to see anything. 
Gavin began to freak out when the tale was being peeled off.  It was paper tape so it wasn't bad at all.  He got a bit overzealous and accidentally disconnected the IV tubing from the hub in his arm.  A tiny bit of blood came out but the nurse was right on it. 
Gavin lost it.  He screamed and yelled to the point that Elliott was binding in the hall with tears streaming down his little face.
I had to keep Gavin from kicking the nurse.  He had his foot on her and I wanted to address that immediately.  As soon as I could,  I got to Elliott and explained that Gavin was just freaking out and that he was okay.
Overall,  the infusion was a success but it was definitely a bumpy ride….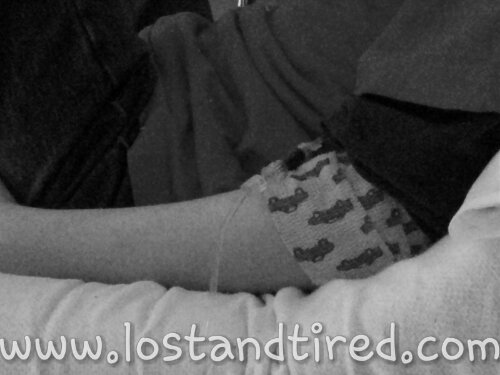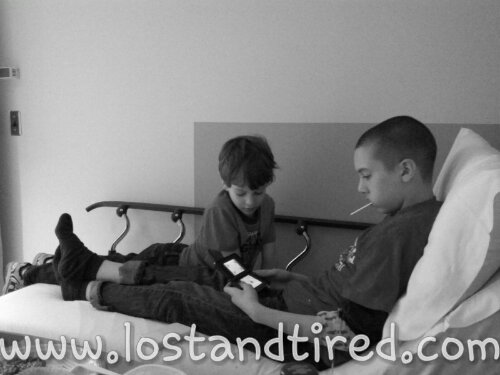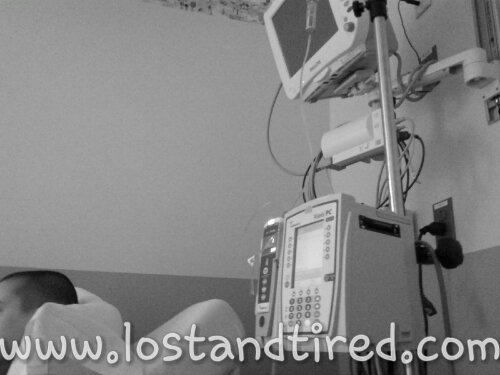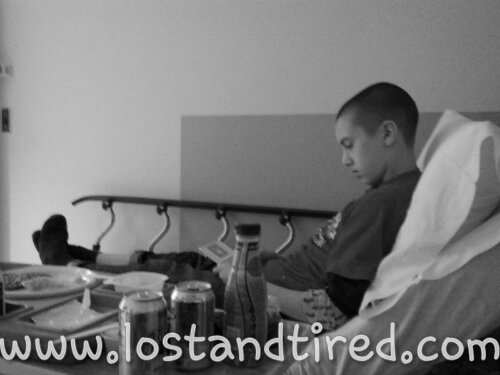 **Thanks for reading**
       -Lost and Tired
Please join our Community Autism Support Forum
Posted from WordPress for Android