How do you know when it going to be one of those days?
Well, today I knew it was going to be a bad day because when I took the dogs out,  this is what I found.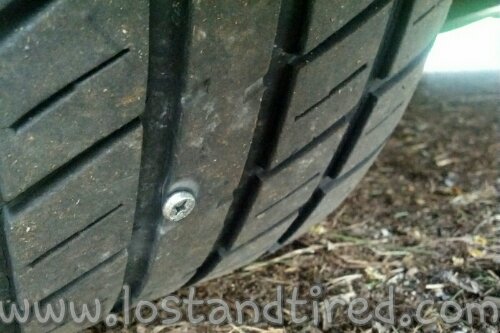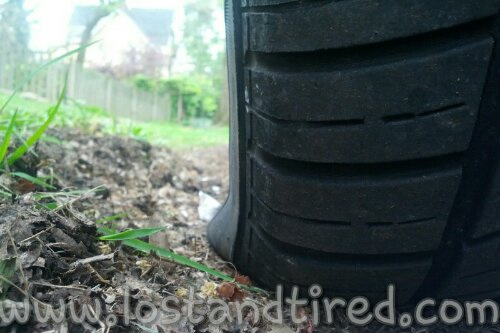 Luckily,  the screw is smack dab in the middle of a tread.  It should easily be plugged but this wasn't on my already overloaded to do list for today.
**Thanks for reading**
       -Lost and Tired
Please join our Community Autism Support Forum
Posted from WordPress for Android so please forgive any typos as auto-correct and I don't see eye to eye. 🙂