Most of you have met Toothless, Elliott's bearded dragon.  Elliott lost interest a long time ago but Emmett has stepped into fill the vacancy. 
One of Emmett most favorite things in the world to do is going to the pet store and getting crickets for Toothless.
This time he did the whole thing on his own. He carried around the basket and knew right where to go.  He asked the lady working to please get him crickets. I had to say how many we wanted but he did a really good job.

He carried the basket up to the register and put them on the belt and I paid for them. He held them the whole way home and them fed them to Toothless.
I know this may not seem like much but it's so important to help my kids build up their real life,  life skills. These everyday lessons help to foster independence and serve to build confidence and self esteem as well.
You wouldn't believe how many  opportunities you have every single day to teach your kids things that they couldn't learn in school.  Always,  remember to do your best to take advantage of these moments because you are your child's most important teacher. 🙂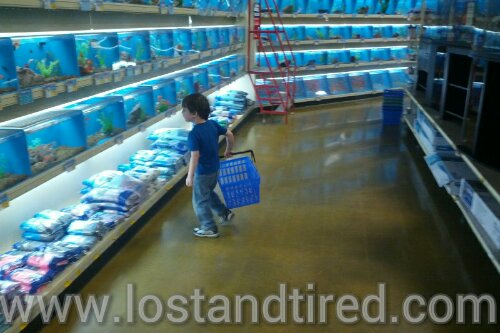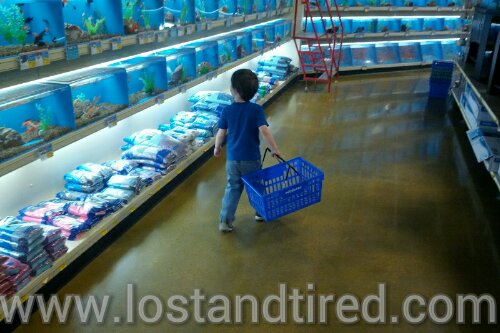 **Thanks for reading**
       -Lost and Tired
Please join our Community Autism Support Forum
Posted from WordPress for Android so please forgive any typos as auto-correct and I don't see eye to eye. 🙂